Corona Sunset in Tulum! The Event that Rocks the Riviera Maya in June
Summer has begun on the beaches of the Riviera Maya and there's no better place to start off your summer vacation and welcome this beautiful season of the year.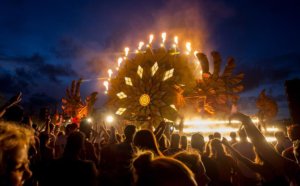 Corona Sunset 2017 is coming to the land of the Mayans for the second year in a row now. This festival that caused a sensation in Playa del Carmen will now be hosted in Tulum, at cenote Dos Ojos to be exact.
This year, the artists in charge of keeping the dance floor jumping are: Don Diablo, Thomas Jack, Tensnake, RAC DJ Set, Goldroom, Tom & Collins and Borchi.
Ticket Prices for Corona Sunset in Tulum
Tickets are sold in three phases:  
The first is now over.

Prices for the second are: $1,250 general and $2,500 for VIP.

Third phase: $1,750 general and $3,500 for VIP.
The date is this June 17th and organizers are providing exclusive transportation for attendees, with departures from Playa del Carmen and Cancun.
Where is cenote Dos Osos?
The location is Km. 200 of the Federal 307 Highway in Tulum. Here it is on the map:  http://bit.ly/2qHcqhA.
This festival has taken place in places throughout the world, including Okinawa, London, Shanghai, Dubai and Sidney. If you'd like to find out more about this exciting event, visit   http://coronasunsets.com.mx/index.php.