Running away from Philadelphia's winter can be such an adventure, especially when you want to celebrate December holidays with the people you love. Last year my wife and I put together a whole-family Christmas vacation –parents, siblings and their families included– to one of our all-favorite travel destinations: Riviera Maya.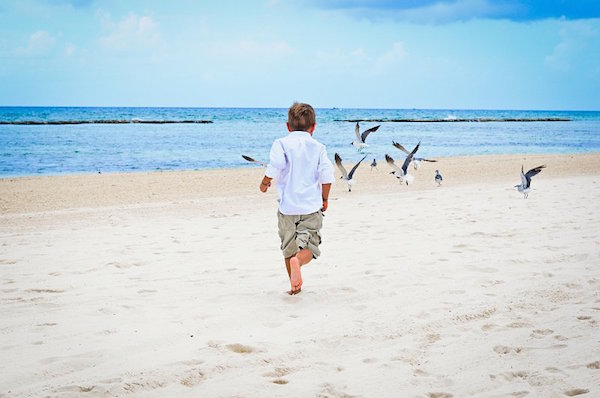 We certainly checked many options out, and the best was Grand Velas. The main two aspects we considered for picking this resort were:
1. The need to cover many tastes and needs in one place; some of us traveled with teenagers, others with young children, some others as a couple, or only adults.
2. Food should be outstanding, because we're irremediable Foodies.
Lodging experience
To start, we loved that this wonderful resort has three environments in one. We chose Zen Grand as it has everything at your fingertips: a stylish Spa, teen's club and a secluded pool. It was outstanding! My brother and sister stayed at Ambassador, which has an ocean view pool with waterfront activities; parents and parents-in-law enjoyed the laidback Grand Class, which has an exclusive adults-only pool to wind down. Yes, you read that right. Who could ask for more? 
What we remember the most
We were stunned by the wide variety of family-friendly activities: open-air cinema, live shows, the life-size gingerbread house that is at the main entrance, and the Santa's workshop for boys. The winter program organized at the kid's club….wow, it was incredible!: pool hamsterball, rally's, piñatas, zip line and climbing walls. 
What's even nicer still is that teens can also take part in activities crafted accordingly; talent contests, giant jenga tournaments, disco nights, magic and karaoke. It's almost unbelievable!
Not only that: while the youngest had a great time, we adults enjoyed tequila tastings, wines, beers and cooking classes.
What surprised us:
At the time of booking, we were given the option to have an in-suite Christmas tree –presents included– upon arrival. Absolutely amazing! 
As a true foodie, I can assure that Christmas dinner has one of the best stuffed turkeys I've ever tried; recipe has been perfected for over 8 years by Michel Mustière, main chef. Of course, this is the great highlight of the resort, and the one that makes us hungry for more. 
Bottom line, this experience was a change-up from the traditional. I don't have any cons for this resort. We have booked our 2019's trip, a Thanksgiving beach getaway to remember, I'm sure. 
John Thompson
If you would like to have your review of Riviera Maya published, please write to: contacto@rivieramayablog.com