Sorry, there was a problem.
Twitter returned the following error message:
Sorry, that page does not exist
The 2016 Riviera Maya Jazz Festival Gets Playa del Carmen Dancing
Live music under the stars, dancing in the sand, drink in hand. Such is the scene each night during the 2016 Riviera Maya Jazz Festival, December 1st-3rd. With FREE ADMISSION for everyone, there's no better place to be all weekend long.

Get Your Groove On At Riviera Maya Jazz Festival
Where:
Mamita's Beach Club
Calle 28 Norte Mza 10, Lote 8, Centro
Gonzalo Guerrero
77710 Playa del Carmen
When:
December 1st-3rd
7pm-late
Admission:
Every autumn since 2003, the white-sand beaches of Playa del Carmen have filled with world-class jams from a carefully curated lineup of renowned Mexican and international musicians. This free, moonlit celebration of music is the Riviera Maya Jazz Festival. Past headliners include legendary acts like Earth, Wind & Fire, Herbie Hancock, and Sergio Mendez, all playing infectious sets under the Mexican-Caribbean stars to crowds of 15,000+ fans, dancing in the sand with drinks in hand. As you plan which nights to attend (why not all of them?), consider who's playing when:
Thursday, December 1st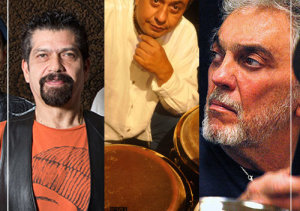 Paco Rosas – Jazz-rock fusion from this Mexican guitar virtuoso and the most talented musicians he knows.
Armando Montiel – You've never heard drums like this – a mélange of Afro-Caribbean, folk, jazz, and rock beats by Mexico's most revered percussionist.
Steve Gadd Band – Another incredible drummer, Steve Gadd hails from the U.S., a favorite studio musician of everyone from Paul Simon to Eric Clapton.
Friday, December 2nd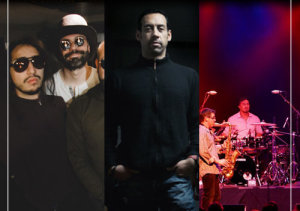 Fiusha Funk Band – These pioneers of Mexican funk blend hip hop and jazz in unbelievably creative ways.
Antonio Sanchez & Migration – Winner of five Grammy Awards, if you've seen the Oscar-winning film, Birdman, you know the music of Antonio Sanchez.
Blood, Sweat & Tears – Celebrating 50 years of musical innovation, these rock stars beat the Beatles' Abbey Road for a Grammy.
Saturday, December 3rd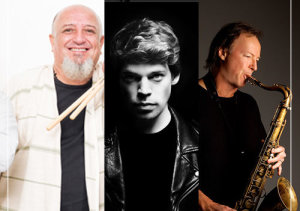 Aguamala – Playa del Carmen locals & the festival's host band!
Bill Evans – Miles Davis and Willie Nelson are just two artists who've shaped the Americana edge to this iconic saxophonist's work.
Dirty Loops – These Swedish sensations are impossible to define and massively popular, with over 19 million YouTube video views to date.