Sorry, there was a problem.
Twitter returned the following error message:
Sorry, that page does not exist
3 Perfect Places for Meditation in the Riviera Maya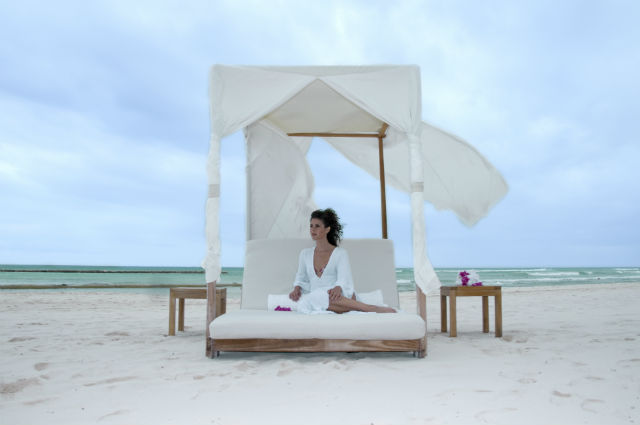 There are some places where nature and spirituality meet in perfect harmony; here, Mother Nature displays her work at its finest. If you feel like planning a spiritual trip, here is a list of places you can tour in the Riviera Maya that are perfect for meditation. Prepare to be wowed by these amazingly beautiful locales!
Tulum
Located on the southern edge of Mexico's Riviera Maya, Tulum is a hot spot for meditation. The soft white sand and turquoise sea make walking on the beach a meditation by itself. Moreover, its unique combination of jungle and beach make it a favorite for eco-friendly tourism.
The mystical Mayan ruins convey the ancient knowledge of simple living and profound well-being. Use the meditation method that works the best for your needs and personality, and integrate them into Tulum's unique surroundings.
Sian Ka'an
In this preserved area you will be able to walk and appreciate an extended area of beach and jungle. Your connection with other beings will be inexplicable, as this is one of the places in the Riviera Maya with the widest range of fauna.
This is a perfect setting for connecting profoundly with the energy of other beings; to meditate here will make you aware of the numerous organisms that are interconnected within this ecosystem.
Puerto Morelos
The uniqueness of this town will captivate you like nothing else. It is perfect if you are looking to disconnect from the outside world but still want to have some basic comforts to make your stay more pleasant.
If you are looking for a digital detox and just want to take a break from the fast-paced world, this is the place I suggest. Use the sound of the water in the cenotes to start your breathing exercises and connect with your inner self.
If you've practiced meditation in the Riviera Maya, let us know your favorite spots in the comment section below.