3 reasons why Pinterest is a Happy Place
Pinterest has gained popularity quickly since its launch in 2010, and it's no wonder why it can be considered our happy place.This virtual scrapbook has become THAT creative collage we used to have on our walls with pictures of all our favorite things. In other our words, we are using this platform to curate our content; filling it can even make our daily lives seem more relevant.
Here is the reason why Pinterest is my happy place: I have access to all the information I find relevant for future situations. So yes, I use it for PLANNING.
The boards actually have a certain power. Living such a high paced lifestyle we want everything to be as clear and fast as possible. Organizing important events just by pressing the 'Pin it' button makes things very simple.I will give you three examples where Pinterest can be quite handy– you might even want to start taking some notes.
1. Meal Planning (A.K.A yummy recipes)
Hosting a party and don't have a clue what to cook? Many pinned recipescan actually become a lifesaver when throwing a party. Not only that, Pinterest can be used as an online cookbook; for example, you can create boards titled breakfast, lunch and dinner and base your weekly grocery list on them. Even some gourmet restaurants share recipes with usamateurs.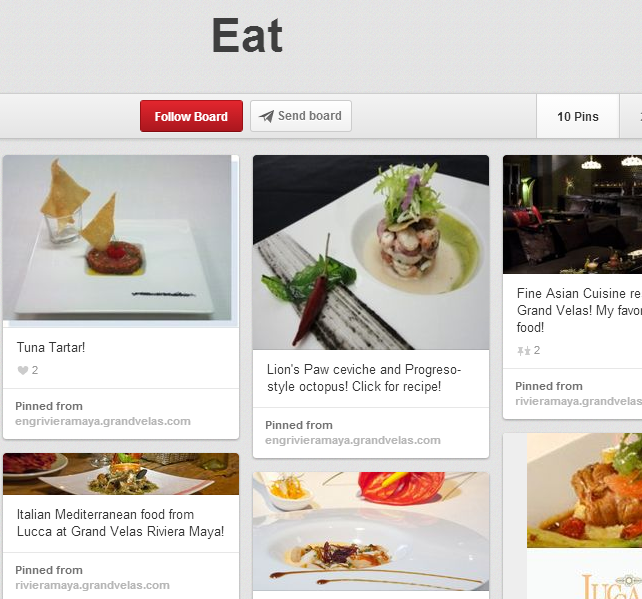 2.Travel Planning
Pinterest's newest feature, 'Place pins', lets you pin the places you want to see in a certain city on an interactive map. Personally, I use it to map my complete travel itinerary, and since it has actual photos of the tourist attractions you don't get lost – it's a great tool for all us who are not exactly good at reading plain, boring maps.  Many resorts also have their own corporate profile on the site- what you really have here is an excellent resource for travel information.
Once you know your desired destination, you can start by creating boards like where to eat, places to stay, things to do or even best places to shop. Another great suggestion is to follow back the boards of the place you want to visit. Or, search travel-related pins directly. Also, the virtual scrapbook is excellent when you want to share your trip afterwards –your information could be very helpful to other pinners.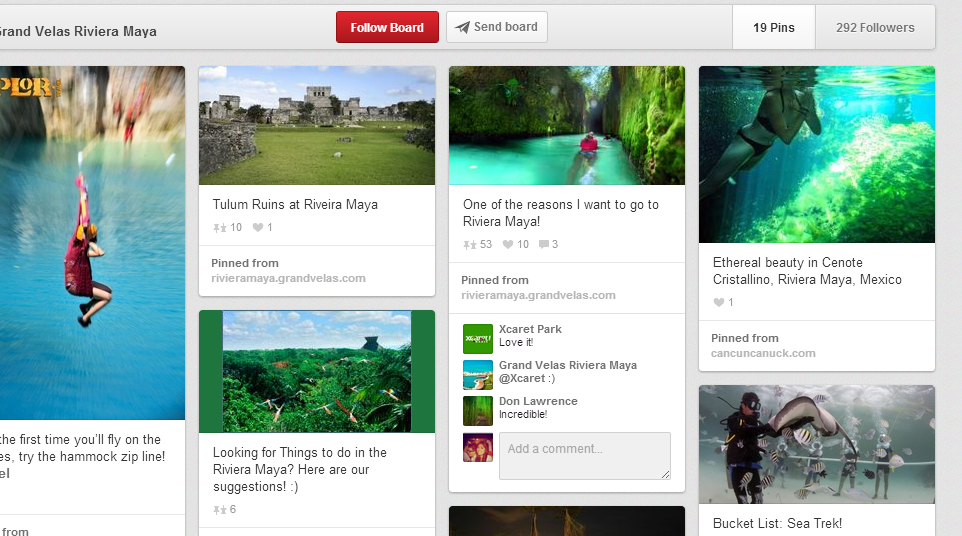 3.Wedding Planning
We need to admit it girls, we all dream about our perfect wedding. Pinterest makes it easier for us. You can find plenty of wedding boards with examples of everything from your wedding dress to décor and even the wedding cake! If you find yourself planning the Perfect Day I recommend following wedding specialists' boards to get plenty of inspiration. And since you already have the place pins, go all the way and plan the honeymoon. You can even share the boards with your significant other and have his/her opinion.