7 things to do in the Riviera Maya to Feel Like You're in Game of Thrones
I just finished the sixth season of this incredible series (I know, I'm late watching it) and I was left really intrigued by what will happen in the next season. Daenerys sailing with Tyrion as the hand of the king (in this case queen), Jon the king in the North, Bran, Arya….
There is a long way to go to answer all of our questions (summer of next year) but as we wait for the seventh season, here are seven things you can do in the Riviera Maya to feel like you're part of Game of Thrones.  
Sailing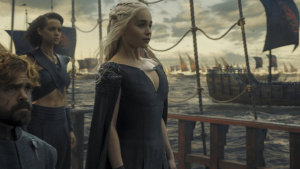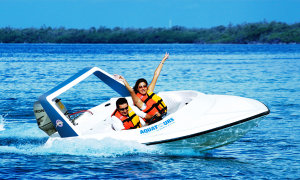 Just like the mother of the dragons finally decided to sail to Westeros, you can take a ride on a boat or take a sailing tour to visit the islands in the destinations.
Feel like the king of the seven kingdoms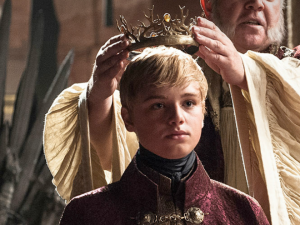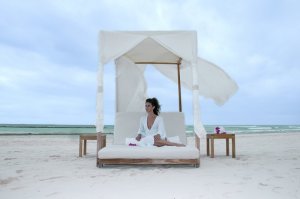 Reserve your stay in a Luxury All-Inclusive resort and you'll be treated like royalty. Allow yourself to be pampered by excellent service, impressive spas and marvel in the natural beauties of the Riviera Maya.
Discover the magic of the Riviera Maya
Just as the series is full of fantasy and mysticism, in the Riviera Maya you can find a little of the magic of Mexico. Visit the region's pueblos mágicos, or magic villages: Bacalar, Isla Mujeres and Tulum.
Participate in a Mayan Ritual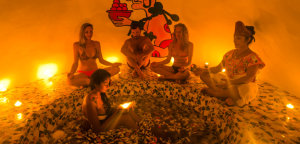 Melisandre revived Jon Snow in the sixth season; you can participate in a Mayan ritual and free yourself of many things (like stress) to feel renewed.   
Fly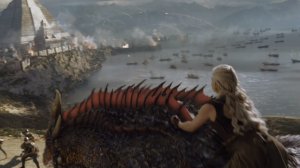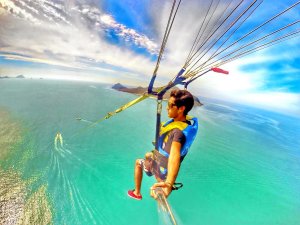 One of my favorite scenes from the entire series is when Daenerys climbs on the back of Drogon and confronts the masters of the Slaver's Bay ships (chapter 6×09). You too can have the chance to fly through the skies and see the best view of the Riviera Maya, by parasailing.
Go Back in Time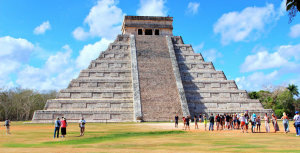 Bran Stark traveled back in time on various occasions, confirming some theories (the often-heard L+R=J) and uncovering many things. In the Riviera Maya you have the chance to journey to the past, visiting archeological sites, such as Chichen Itzá, Cobá and the archeological zone of Tulum, among others.
Remember the fallen
Yes, this last season (and all of them, I believe) had a very iconic and truly sad death; Hodor. While we recover from it, we can take in the beautiful turquoise blue of the Caribbean sea and remember this: hold the door, hold the door…
These are my recommendations of things you can do in the Riviera Maya to feel like you're in Game of Thrones.Come and enjoy the beautiful Caribean Sea as you wait for the seventh and second-to-last season of this great series.