Sorry, there was a problem.
Twitter returned the following error message:
Sorry, that page does not exist
A Festival for Enthusiasts of the Seventh Art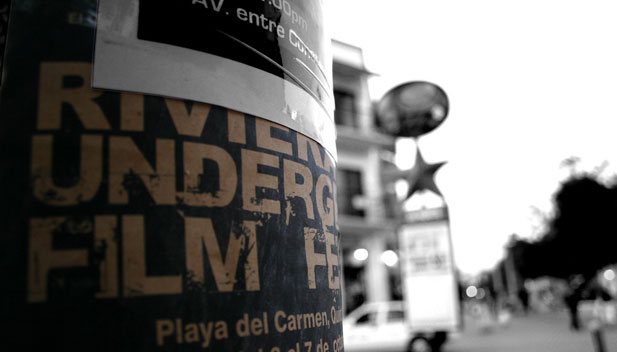 By Verónica Toro
The warm lands of the Caribbean look forward to the 7th Riviera Maya Underground Film Festival (RMUFF) on October 3rd to 7th of this year.
Demand for expression through cinema grows greater day after day, and many artists choose film as their media of choice for expressing deep emotions, opinions and experiences. Attracting an influx of film culture to the area, this forum once again unites the best in short films worldwide, creating a space for film fanatics, directors, producers and collaborators, in addition to those who simply enjoy watching movies of all genres.
The Underground Film Festival is an event that is at once interesting, full of creativity … and for creators. So feel free to attend! This is an expressive gathering in which anyone of any nationality can participate. Of utmost importance is the sharing of ideas and dissemination of this art form across the globe. In addition to being entertained by excellent films, you can enjoy the presence of great personalities and future filmmakers who share their experiences through amazing artistic productions.
Img: RMUFF