A Relaxing Journey trough Ancient Mexico
Mexico is a country rich in healing practices. eancient civilizations of the Riviera Maya region have left a great legacy, and knowledge of herbs, medicines and sacred plants has been passed down from generation to generation. Today it forms an essential part of Mexican folklore and culture.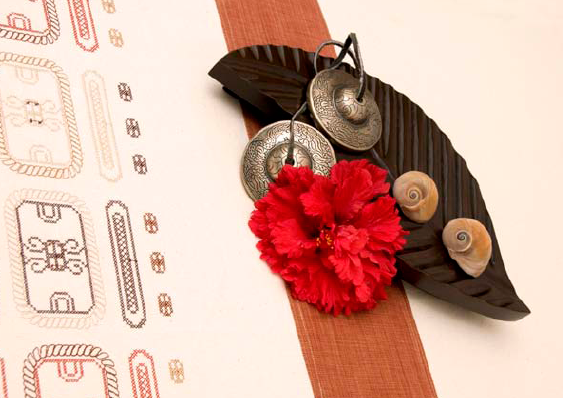 Explore Spa experiences inspired by the essential magic of the ancient Mayan peoples. ese Six Healing Experiences comprise the Journey through Ancient Mexico Spa ritual at Grand Velas Riviera Maya
• Sacred Obsidian Stone Massage
Obsidian was used as an offering to the gods, as well as being considered an element of protection for the noblemen and soldiers of ancient Mexico. In this mystic massage, we use this stone which maintains an internal heat that is absorbed directly by the muscular system, activating the circulation, eliminating toxins and relaxing the nervous system.
•Mayan Yaxche Experience
Venture into a unique experience with a four hand massage, inspired by ancient Mayan traditions to balance and restore the physical and spiritual forces within our internal cosmos. During this experience's choreography you will visualize the soothing serpent, the jaguars steps and the eagle flight. A copal resin ritual with deep spiritual significance for the Mayan culture initiates this journey into wellness.
• Coffee Ritual
For lovers of coffee! This aromatic ritual includes an exfoliation followed by a relaxing circulatory massage with coffee oil extract. Coffee from Veracruz has beneficial properties that help to drain and stimulate the lymphatic and circulatory system in addition to containing active antioxidants that promote the regeneration of your skin.
• Cocoa Ritual
Enjoy the goodness of this Mayan treasure in a delicious body wrap. Cocoa beans contain potassium that prevents muscular fatigue, minerals that balance the nervous system and benefit the bone structure, and Vitamin E rich in antioxidants and polyphenols that prevent fluid retention. Applied by expert hands, this ritual ends with the application of a smooth, fresh mint chocolate cream that will leave your skin invigorated and full of vitality.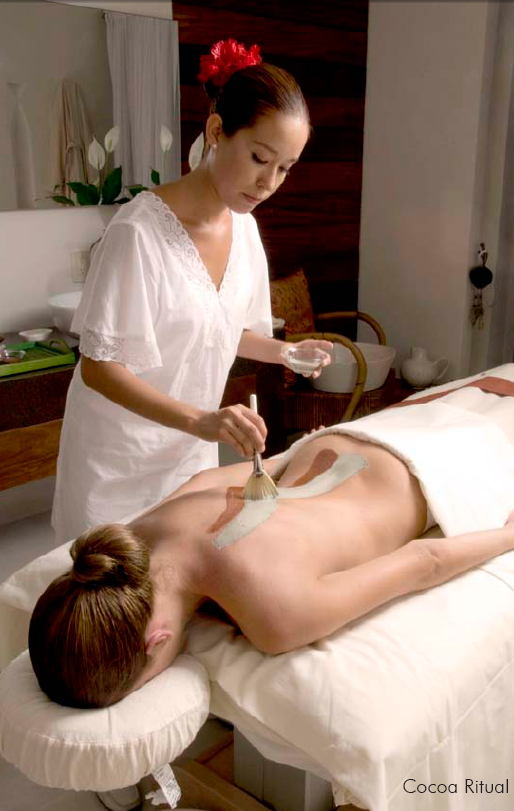 • Mayan Shawl Treatment
An experience that aids in the alignment of the posture, thereby establishing an important emotional connection and creating a rhythm to activate relaxation and self-healing. In this traditional technique shawls are used, moving from one side of the body to the other in order to work with accumulated tension and emotions, resulting in relaxation and immediate liberation from these feelings. Ending with a smooth relaxing massage.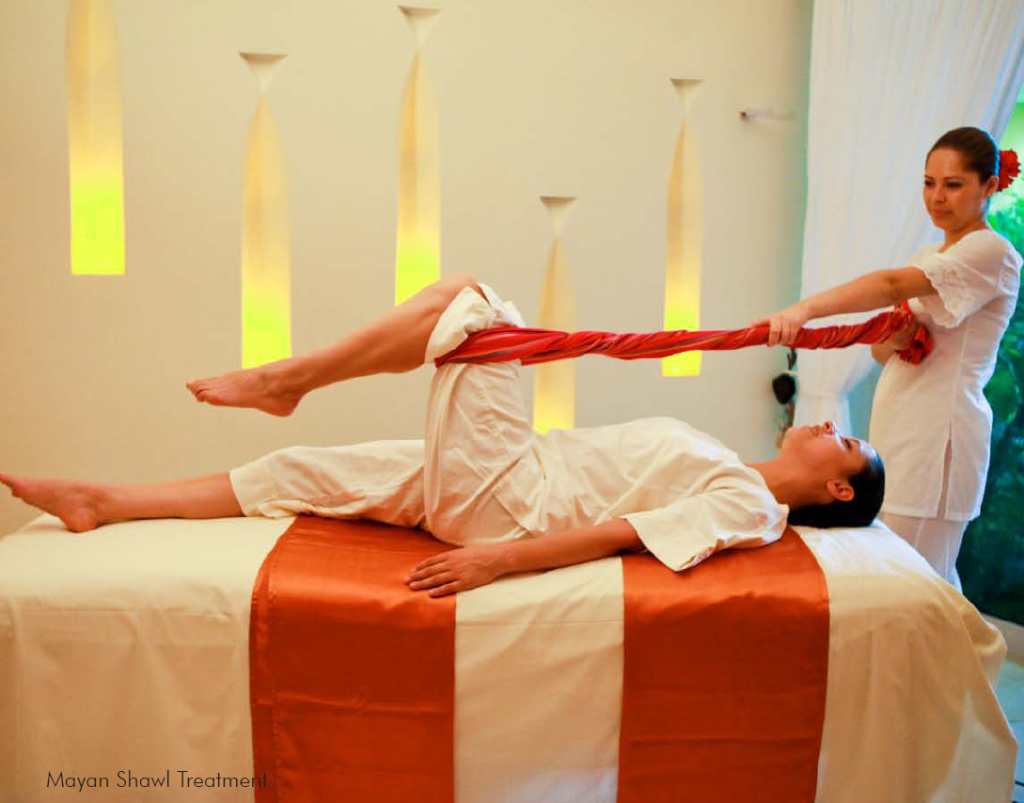 • Purifying Vanilla Facial
A deep cleansing treatment resulting in fresh skin, with the option of two facial masks. Ideal for oily skin types to eliminate impurities, and for more those with more sensitive skin. Includes facial extraction.
Cross-posted at Luxury SPA Blog