Sorry, there was a problem.
Twitter returned the following error message:
Sorry, that page does not exist
A river that shares its secrets
Río Secreto (Secret River), located in the Riviera Maya close to the beaches of Cancun, may well be part of the new natural wonders of the world. Its creation and formation, according to experts, is thousands of years old. When one submerges in the river's depth they can marvel in the contemplation of being part of the history of humanity.
The amazing visual spectacle is made up of thousands of stalactites and stalagmites, creating an air of mysticism in this enigmatic place.
Be witness to millions of years of evolution, traversing over the 600 meters by swimming and walking it's beautiful paths, and go deep into a subterranean world of impressive formations where you will experience incredible sensations in the most absolute of silences.
This fabulous reserve found near Playa del Carmen is a gem of Mexican ecology and is on its way to being declared a Natural World Heritage Site.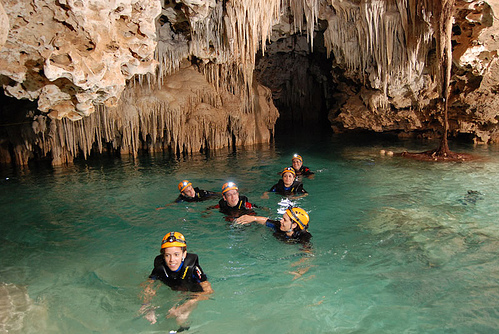 By voyaging into the depths of the earth, the visitor will undoubtedly have an experience that will change their conception of life and history.
For more information visit: www.riosecretomexico.com.