Tulum is a dream place, a tropical paradise for those seeking to find themselves. This magical town is visited not only for local travelers but by worldwide tourists in love with nature and a relaxing atmospheres full of tranquility. That is Tulum, it allows you to get away of all the stress and remember the beauty of being in front of the sea, starry skies at night in a hammock and have an unforgettable vacation.
How can I head to Tulum?
Tulum is located 2 hours from Cancun, passing through the Riviera Maya and Playa del Carmen. You can easily head to Tulum in a shuttle from your hotel or Cancun airport, depending on your location. I recommend this service because the vehicle has everything: air conditioner, private and no stops except at a grocery for some beverages. Otherwise, you can take a bus but it will  make several stops before getting to Tulum.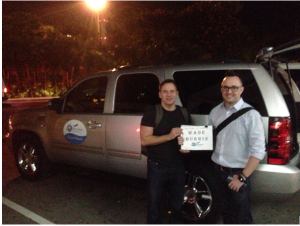 How to choose where to stay?
There are many options to stay in Tulum in any price. From 10 USD per night up to 400 USD and more.. This depends where you plan to stay and your budget. When I went to Tulum I saw at the beginning many hostels in very affordable price, while entering more to the town, the price range increased for the hotels and 5 star resorts next to the beach. If you do some research on the internet you can find the best option for you. There are many online packages that include hotel + transportation.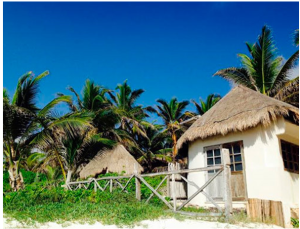 In a family trip I did, we stay 3 days-2 nights in cabins seashore called Samasati, I had the best experience ever. I recommend this a lot in Tulum if you travel with many persons because it is a lot cheaper than a hotel, I loved the idea that they allowed pets so I took mine of course.
What can I eat in Tulum?
Tulum has everything to eat. If you stay in a hotel, you probably have breakfast included and it can be a good thing to enjoy the restaurants at night. Tulum streets turn their lights on, music and it transforms to an incredible atmosphere. The good thing is that there is a lot of variety like seafood, meat, mexican food and international. There are some restaurants that are very fun with the music; you can dance or watch a football game.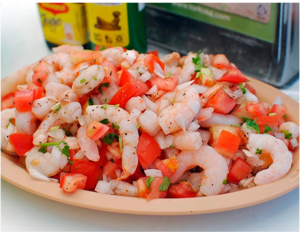 If you are staying in a cabin, house or department, you can buy your grocery food at Chedraui Supermarket located 5 minutes away from the entrance of the Mayan Ruins.
What to do in Tulum?
Apart from taking advantage of your vacation; it is necessary to visit the famous Archaeological Mayan Ruins of Tulum. You'll find there the only mayan site located in front of the sea. The view and history is spectacular. If you love water sports or you want to experience the marine life; snorkel, kayak, biking, boat or diving are some of the activities you can do in Tulum.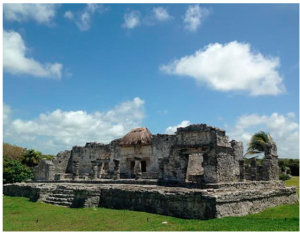 Important tips before heading to Tulum
Take your repellent to avoid the mosquitos at night.

I recommend you to go at least 2 days to Tulum.

If you are taking an airport shuttle to Tulum, book online to save money & time.

Don't forget to visit the Mayan Ruins.

Take your photography camera.