Are you a wine lover searching for a great vacation?
Are you a wine lover searching for a great vacation option?  Stay up to date with the international wine scene without sparing comfort and luxury amenities at Grand Velas Riviera Maya.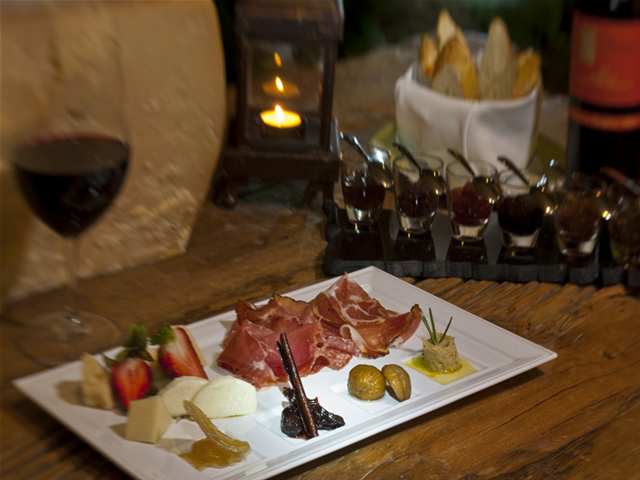 Wine and travel are intimately intertwined and for some years now, the hospitality industry has been well aware of such connection. Resorts and hotels are more conscious of the quality of the wines they offer; their gourmet restaurants also put together pairing menus so that wine connoisseurs can enjoy an excellent complement to delicious cuisine.
Grand Velas Riviera Maya is no exception. This All-Inclusive Luxury Resort offers pairing menus at each of its six specialty restaurants, adding an excellent element to your vacation. Visitors can enjoy wines from all over the world paired with dishes at dining venues overlooking the pristine waters of the Mexican Caribbean and the exotic flora of the jungle.
The All-Inclusive wine list includes over 40 delicious wines including reds and whites, sparkling wines, rosés and dessert wines. The list features wines from the vineyards of Mexico, the United States, France, Italy, Argentina, New Zealand, Chile and Spain – you'll be sure to find old favorites and new discoveries within the selection.
All six restaurants have amazing pairing menus but I really enjoyed Frida (Mexican Cuisine) and Piaf (French Cuisine). The sommeliers at both venues knew exactly how to complement our tasting menus with the perfect wines to enhance the flavors, creating a mouthwatering experience for everyone at the table.
But, I have to admit that the sommelier at Cocina de Autor was the most marvelous of all. He explained to everyone the story of each wine and its unique aspects- we definitely felt special with this personal treatment.
The restaurants at Grand Velas Riviera Maya cater to a wide range of wine buffs, from those who enjoy tasting and learning about wine to serious connoisseurs in the industry. When visiting the property have a look at the wine lists to see for yourself, and enjoy your meal with a glass of world renowned wine at your fingertips.
¿Buscas la versión en español?