Christmas in Mexico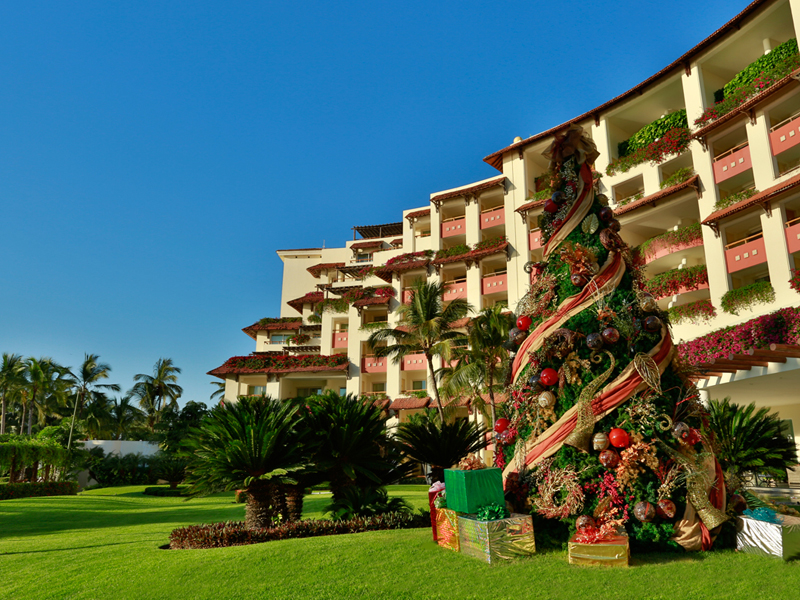 Tired of a
winter wonderland
? Escape from the icy weather and fly to Mexico for this
holiday season
. To be honest, escaping to
Mexico
from the cold has become a popular choice for those tired of a white Christmas, according to the SEDETUR- a government institution- tourism in the
Riviera Maya
has increased by 6 percent over just 6 months.
Picture this: you sunbathing, with a delicious margarita in hand and enjoying one of the top luxury
All-Inclusive hotels
in the region- who can resist the opportunity? Some people may pass on the chance because of
family
events but you can always convince your entire family to spend the winter vacation somewhere different; a place filled with stress-free days where you can enjoy a new and magical culture.
Christmas in Mexico is a mixture of new ideas and old traditions, creating an exceptional festivity. The holiday's parties start on December 16th with what is called a posada. It begins with the reenacting of Mary and Joseph looking for a place to rest in Bethlehem; Mexican people will ask for a shelter just like Jesus' parents did in the past. The processions end with a big party with traditional cuisine and piñatas.
.
On Christmas Eve it is tradition to get together to celebrate midnight Mass- the majority of the Mexican population practices Catholicism. Later on, the family will gather to have dinner with traditional dishes like tamales, bacalao, refried beans, pozole and much more.
.During this time of the year Mexicans tend to be more welcoming and invite others to their houses for the dinner celebration; the feeling of community is strong and a positive energy surrounds every place. If you are visiting the Riviera Maya, we highly recommend looking for activities around your resort; also, ask about any special activities the hotel might be planning.
You will definitely enjoy every single minute of your Christmas celebration in Mexico. And if you're reading this article while tanning and drinking a refreshing Piña Colada in the Riviera Maya, you are one of the lucky ones!