Cirque du Soleil in Riviera Maya Casts an Unforgettably Magical Spell
Enter a world where trapezes fly, contortionists twist, & masked acrobats tell a uniquely Mexican tale of natural intrigue inspired by the monarch butterfly. Such is "Joyá," the hot new show from Cirque du Soleil, presented only here in Riviera Maya.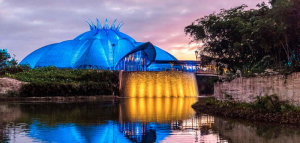 Behold the Magic of Cirque du Soleil in Riviera Maya
Show:
"Joyá"
Where:
Cirque du Soleil Theater
Highway 307, Km. 4
Tickets:
$70-$198
The transcendent beauty of the monarch butterfly and its incredible, multi-generational migration to and from Mexico lie at the heart of this jaw-dropping show from the visionary minds of Cirque du Soleil. Playa del Carmen is home to their splendid dining room theater, solely dedicated to the beloved performance troupe and they're distinctly Mexican show, "Joyá." Guaranteed to stir your senses and capture your wonder long after the curtain closes, prepare to be transported to a place like none other.
A Wondrous World of Marvels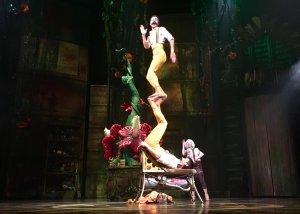 Gorgeous contortionists morph their bodies into otherworldly shapes all around you, as trapeze artists fly overhead, acrobats with intricate animal masks gallivant, and a pirate ship emerges from backstage. This is just a taste of what's in store when you spend an evening under the spell of "Joyá."
Go VIP & Make a Night of It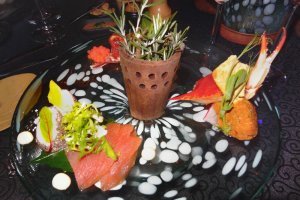 It simply can't emphasized enough: adding dinner to your "Joyá" experience is an absolute must. Much like the theater itself enhances the show, so does each artful course from Chef Alexis. Carefully designed to surprise, the cuisine is equal parts unexpected, delicious, and an inspired work of art embodying the natural, earthen themes that "Joyá" explores. As you plan your evening with Cirque du Soleil, these are the ticket options you'll have to choose from:
VIP Package – Welcome cocktail, an hour of pre-show entertainment, unlimited champagne, and dinner before the show.
Dinner, Show, & Champagne – Pre-show entertainment, dinner, and a half-bottle of champagne for each person.
Premium Drinks & Tapas – Six appetizers and champagne or wine for everyone.
Show Only – Your ticket to the magical world of "Joyá."