Few Mayan cities have been preserved as a worthy example of the cultural persistence of the ancient inhabitants of the state of Quintana Roo in southeastern Mexico. One of these rare presences is the ancient indigenous capital of Cobá. If you are bold enough to climb the highest pyramid in the Mexican Mayan world, the reward is one of the most amazing panoramic views of the area, as Cobá is in the middle of the jungle and surrounded by lakes. At over 40 meters high, Nohuch Mul, meaning "big mound", is the largest pyramid on the Yucatan Peninsula.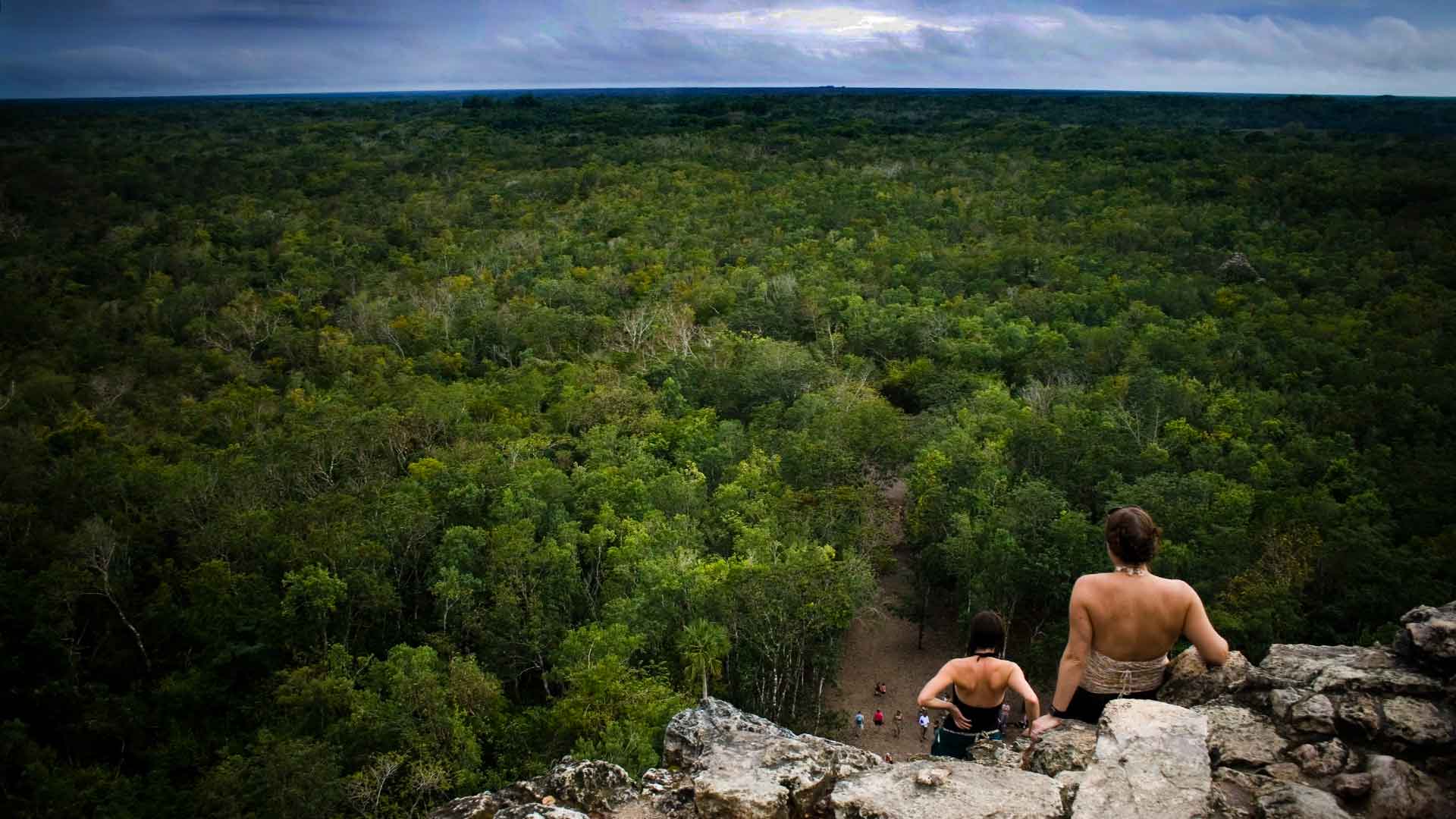 Walk beneath the shadow of the treetops, enveloped by the sounds and the verdant green of the jungle. You'll soon find exotic birds and with a little luck, howler monkeys. Looking for a good way to tour the site? You can rent a bicycle. If your feet are tired and you'd like to interact with the locals, you can also rent a tricycle pedicab. Drivers are happy to chat with you along the way.
The small village of Cobá also has a friendly atmosphere, with the brightness of its people and the elegance of their daily life; tinged with the grace of their women, the simplicity of their homes or palapas, the welcome burst of color in their artisan work and garments, and the delicious combination of sounds and foods that make this place a real paradise.
Trade between the Caribbean coast and the inland cities used Cobá as a connection point. The Sacbés (white paths) were networks of roads that intersect here. These limestone trails could be from three to ten meters wide. The longest connects Coba with Yaxcuná, 96 kilometers away. Although it is believed that the Sacbé also had ritual significance, for researchers it is still unknown why the Maya built them, as pre-Hispanic cultures did not use the wheel for driving purposes. If you are overwhelmed by the walk and hot weather, on the way to Tulum you can take a dip in the crystal waters of the Gran Cenote.
Cobá is waiting for you to discover it – visit this stunning site in the middle of the Mayan jungle!