Sorry, there was a problem.
Twitter returned the following error message:
Sorry, that page does not exist
Congress Maître Cuisinier de France Pays Tribute to Paul Bocuse
By Michel Mustiere
Translated by Lena C. Franco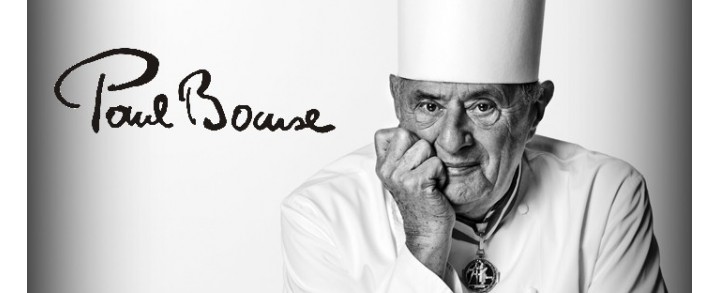 In the city of Lyon, France, the Congress of Master Chefs of France was held. Mustiere Michel, the Executive Chef of Restaurant Piaf Grand Velas Riviera Maya, attended and was the only guest who currently works for a Mexican hotel.

In this conference, held in "the city of good food and drinks," he paid tribute to the world's most famous chef, Paul Bocuse. Bocuse was born on February 11, 1926 in Collonges – au-Mont – d ' Or, a place 10 km north of Lyon in the Rhône-Alpes. He is the founder of the Novelle cuisine and winner of three Michelin stars for his various restaurants: L'Auberge du Pont de Collonges (3 stars), a chain of brasseries in Lyon and Monsieur Paul in the French pavilion at Epcot in Disney World, run by his son.

Bocuse comes from a line of cooks in his family. In 1987, he created the Bocuse d'Or competicion, the most prestigious award worldwide for chefs. In 1989 he was named "Chef of the Century" and became known as the "Pope of the kitchen".

The Mustiere chef shared Bocuse's experience about his journey and said: "Paul Bocuse still, at his age of 87 years, is a star in his genre". Despite the titanic struggle between journalists and photographers, Mustiere managed to take a picture and exchange a few words with the famous master of French cuisine.

"I followed him until he passed a door; it was the door to the kitchen. He nearly got away but I shouted 'Monsieur Paul, it's for Mexico!' Well, in French: 'Monsier Paul, c'est pour le Mexique! There he stopped, turned around and just let us take a photo with him. He told us, 'send my greetings to the people of Mexico.' "

In this tribute, also talked about his visit to Halles Market, which brings together about 70 businesses specializing in food and beverage, known as "the stomach of Lyon". Over time, this market has undergone a variety of changes in both its name and appearance. In January 1971 it was destroyed to renovate and reopen in February of that same year. From 2005 to 2006, Halles Market was remodeled again, but with the difference that he honored Bocuse by naming it: Les Halles de Lyon Paul Bocuse.

"It was here that Bocuse made his purchases. In fact here we find several suppliers of restaurants such as La Mère Richard, The Maréchal Fromagerie (cheese), Le Poissonier Pupier (seafood), The charcutière Colette Sibilia (sausages) and La Maison Gast "- explained Mustiere.

Photo Gallery