A December Full of Music, Fashion, and Nature
This month brings the best of environmental events, concerts, and fashion festivals. Join the party and follow the rhythm!
Jazz Festival in the Riviera Maya
Date: November 30 to December 2, 2017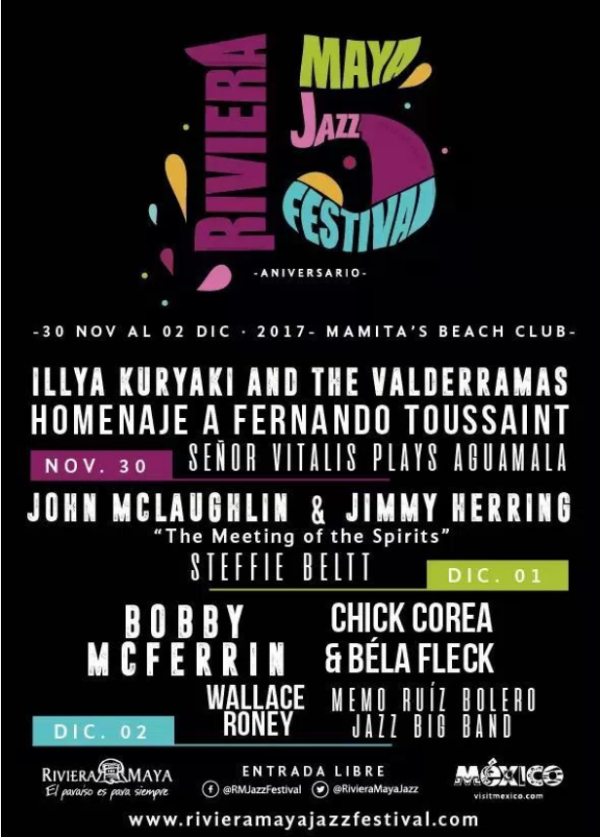 If you are a jazz lover, don't miss out on the festival that pays homage to its founder, Fernando Toussaint, in the Riviera Maya. The program, location and some history of this event can be found here.
Bull Shark Workshop
Date: December 2 to 12, 2017

Playa del Carmen offers the perfect conditions for the observation and understanding of Sardinian sharks. These seminars led by Steven Surina of Shark Education, an independent shark interaction organization, will change your perspective on this species while diving in the cenotes of the Yucatan jungle. For more information click here.
Cancun's Camerata
Date: December 8, 2017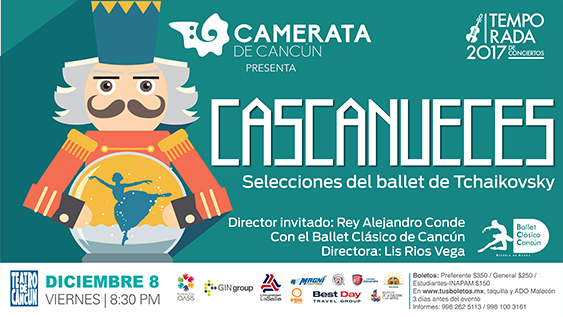 A symphonic ensemble dedicated to classical and contemporary music as well as original pieces by local composers. Founded in 2010, it consists of 35 musicians from more than nine different countries, who are now established in Cancun. On this occasion, they will delight the audience with The Nutcracker. For information about tickets, click here.
Cozumel ScubaFest
Date: December 8 to 13, 2017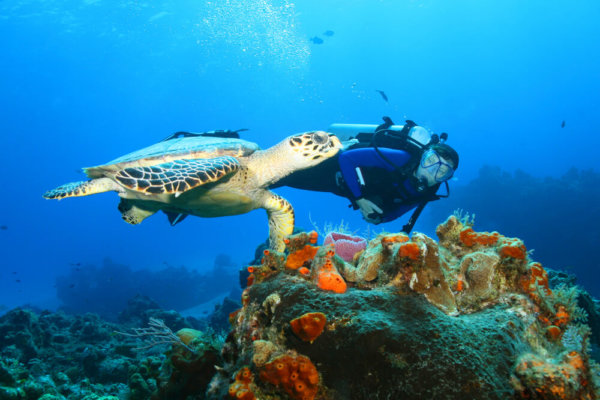 On Cozumel Island in Quintana Roo, an exhibition will be held covering the latest diving products, medical advances, and underwater photography equipment. For more information, visit www.cozumelfest.com, send an email to info@cozumelfest.com or visit the official Facebook page.  
Dos Equis Winter Beach 2017
Date: December 15 to 17, 2017
In Tulum,  an electronic music and fashion show festival will take place at the Papaya Playa Project hotel starting on Friday at 2:00 p.m. and ending on Sunday at 11:59 p.m. This will be the twelfth edition, sponsored by Dos Equis beer. If you'd like to be part of this event, this is the official Facebook page.
NYE 2018 Mamita's Beach Club, the best party ever!
Date: December 31, 2017.
Celebrate the end-of-the-year with incredible night shows, live music, exquisite gastronomy and first class service at Mamita's Beach. Dance to the rhythm of the DJ and be amazed by fireworks to welcome 2018 in an unforgettable way. To experience this great event, buy your tickets here.
New Year's Eve 2018, Tulum
Date: December 31, 2017.

The Flying Circus show will celebrate its 10th anniversary at Cenote Zamna. This event will be number 50 worldwide in 2017. The oldest and longest-running underground event that will host: Audiofly, HOSH, Satori (live), Atish, Neohuman, and Holder. For more information and tickets click here.
There are no excuses to miss out on the fun. These great events are a fantastic way to say goodbye to 2017!