Sorry, there was a problem.
Twitter returned the following error message:
Sorry, that page does not exist
Ecological Tour at Grand Velas Riviera Maya
by Julieta Del Toro
One of the various activity options available to guests at Grand Velas Riviera Maya, is the ecological tour guided by the recreational activities staff. This tour begins in the Master section Lobby that is immersed in the exuberant jungle. From  here the tour follows the path to the resort entrance, through the zone known as "la casa de los alushes" or "house of the alushes",  as the guides explain a bit about these mythological Mayan creatures as well as the flora and fauna of the zone. The tour continues to the entrance of one of the closest cenotes where information is shared about these incredible natural wells, and concludes with a visit to the plant nursery where guests can see many products growing that will be used in the preparation of the delicious cuisine at Grand Velas.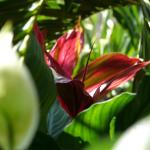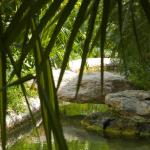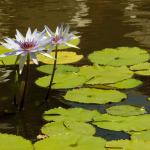 The ecological tour is offered Monday through Friday free of charge, and lasts about 1 hour. Space is limited, as the tour is done by golf cart, so don't forget to ask the Concierge about this fun and informative activity.  Please feel free to write to: conciergemasterrm@grandvelas.com