Events Full of Music and Tradition in the Riviera Maya
November pays tribute to those who have gone before us, and incorporates the joy of remembering them through music. In addition, golf lovers can take part in a very exciting championship.
Don't miss out on these special events!
Festival of Life and Death Traditions
Date: October 30 to November 2, 2017.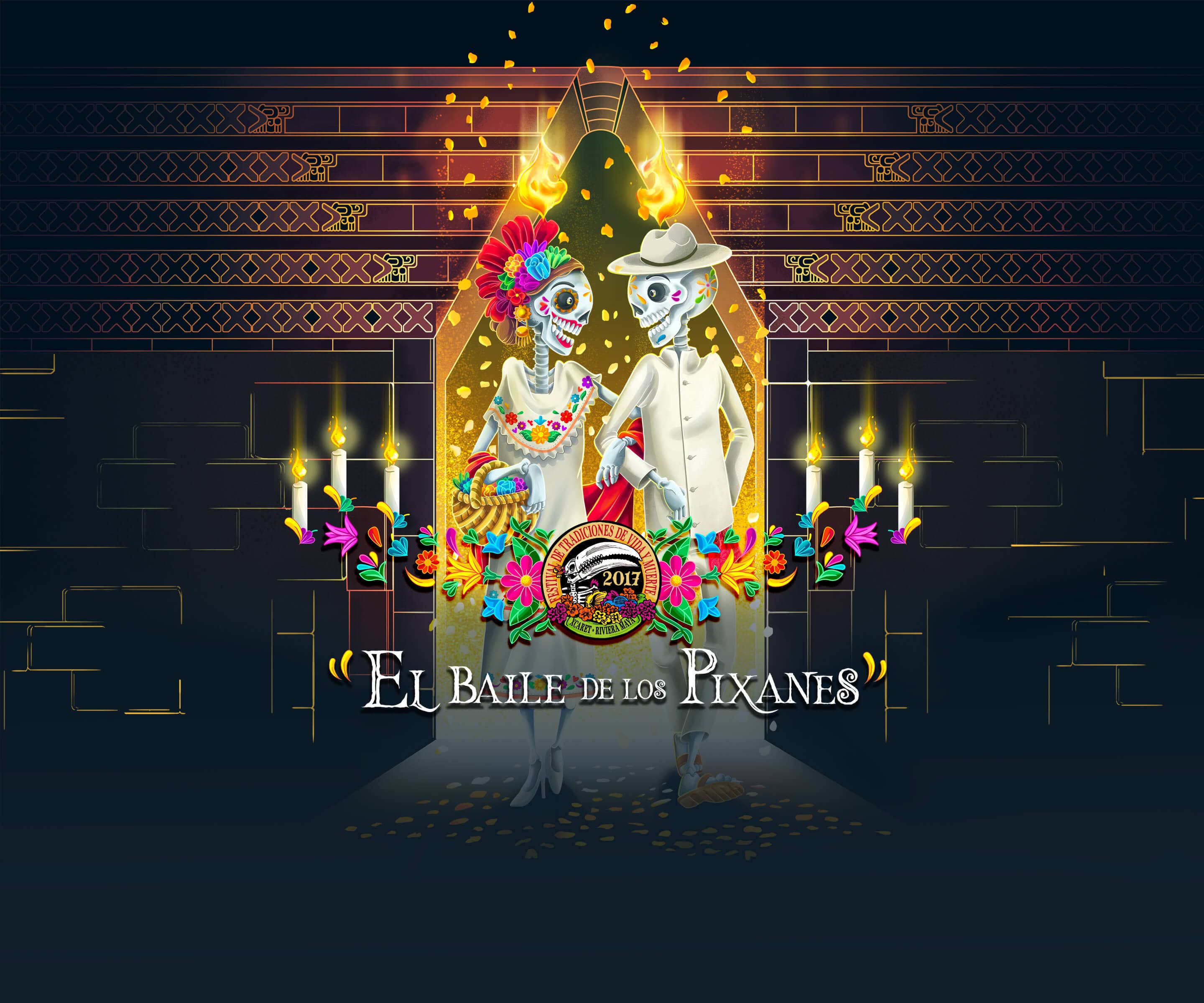 On the 12th edition of the Festival of Life and Death, Xcaret offers, artistic, cultural, and traditional gastronomic examples of this great Mexican celebration. In addition, international representations of Argentina and Spain will complement the festival's artistic offerings. The festival takes place at Xcaret Park. To learn more about this experience, visit festivaldevidaymuerte.com.
PGA Golf Championship at Mayakoba
Date: November 6 to 12, 2017.

The Camaleón golf course at the Mayakoba hotel in the Riviera Maya is the only place aside from the United States and Canada presenting an international tournament. The stunning golf course presents excellent challenges, and attracts hundreds of spectators. Features 132 professional golfers participating in four rounds. To reserve your place, click here.
Join the Party
Date: November 25, 2017.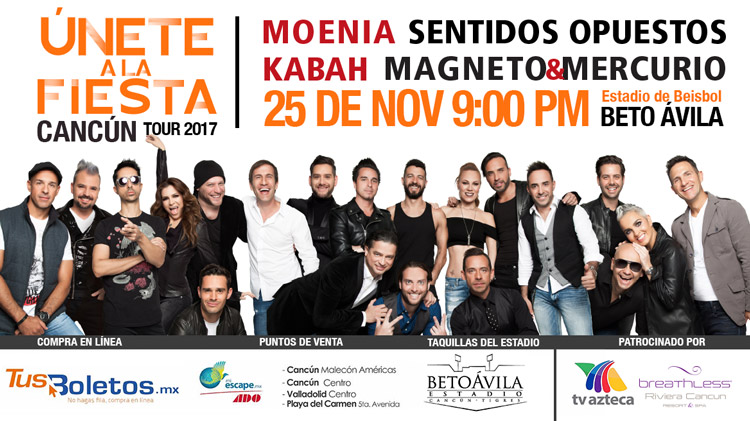 The Beto Avila Stadium in Cancun presents a pop encounter with five emblematic Mexican groups from the 90's: Moenia, Sentidos Opuestos, Kabah, Magneto, and Mercurio. Tickets are on sale at tusboletos.mx.
Jazz Festival in the Riviera Maya
Date: November 30 to December 2, 2017.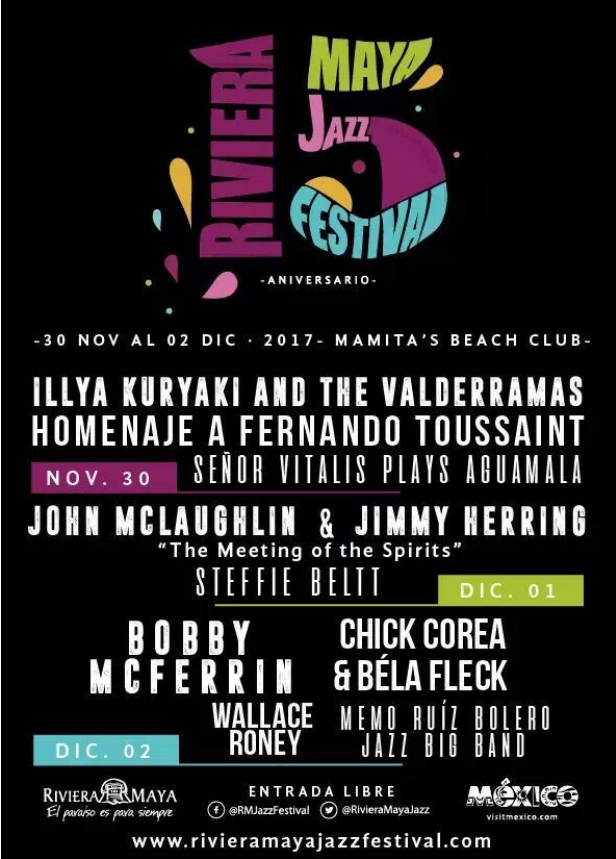 If you like jazz, whether you live here or are just visiting, don't miss out on the festival's fifteenth anniversary, which pays tribute to Fernando Toussaint, founder of the festival in the Riviera Maya. For more information about the program, location, and history about this event, click here.
Save your place and be the first to enjoy these incredible events!