Festival Gastronómico de la Revolución Francesa en Piaf
Durante el mes de Julio, el reconocido Chef Jacques Chretien ofreció, en el Restaurante Piaf de Grand Velas Riviera Maya, un festival gastronómico para celebrar la revolución de su país con un menú de los platillos más representativos de la gastronomía francesa.
El Chef Chretien es uno de los cinco chefs en México, que ostenta el codiciado título Maitre Cuisinier de Francia, que se ofrece a lo mejor del refinamiento de la cocina gala. Con más de 20 años de experiencia en reconocidos restaurantes de París, Bruselas y México, Jacques preparó en conjunto con el reconocido Chef Ejecutivo de Piaf, Michel Mustiere, un menú de alta cocina francesa.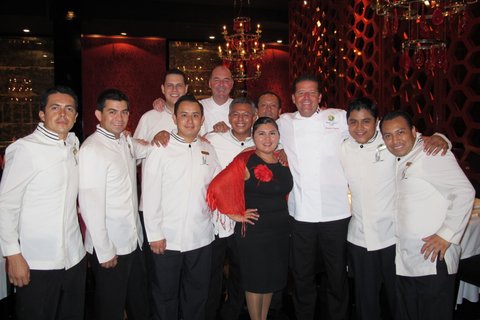 Related
Luis Eduardo Arellano Cuevas

Riviera Maya is by far the best destination in Mexico, its repertoire of attractions has options for all tastes and occasions, from groups of friends…

Luis Eduardo Arellano Cuevas

Visiting Riviera Maya is a unique eco-tourism experience and a delight for all nature lovers, especially for one of its hidden treasures that await buried…

Meyrilu Rodríguez

Snippet: Chile Habanero is the denomination of origin of the Yucatan Peninsula, which guarantees premium quality and characteristics.