Festival Gastronómico de la Revolución Francesa en Piaf
Durante el mes de Julio, el reconocido Chef Jacques Chretien ofreció, en el Restaurante Piaf de Grand Velas Riviera Maya, un festival gastronómico para celebrar la revolución de su país con un menú de los platillos más representativos de la gastronomía francesa.
El Chef Chretien es uno de los cinco chefs en México, que ostenta el codiciado título Maitre Cuisinier de Francia, que se ofrece a lo mejor del refinamiento de la cocina gala. Con más de 20 años de experiencia en reconocidos restaurantes de París, Bruselas y México, Jacques preparó en conjunto con el reconocido Chef Ejecutivo de Piaf, Michel Mustiere, un menú de alta cocina francesa.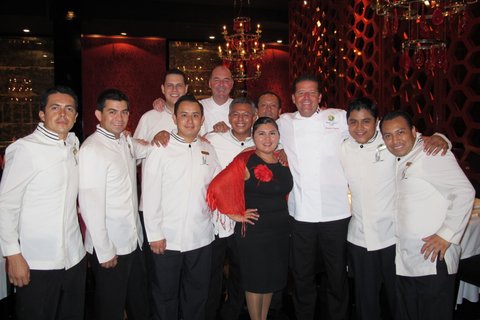 Related
Verónica Toro

Enjoying the Riviera Maya and Playa del Carmen beaches with the little ones is the funniest and most gratifying experience ever. To ensure a pleasant…

Sofi Hernández

In general, when we talk about Quintana Roo, we can focus on the different areas that stand out in this state. From north to south,…

Sofi Hernández

Throw a Welcome Party to remember! Giving your guests a warm welcome to your destination wedding is a great token of appreciation.