Sorry, there was a problem.
Twitter returned the following error message:
Sorry, that page does not exist
Gran festival para los amantes del séptimo arte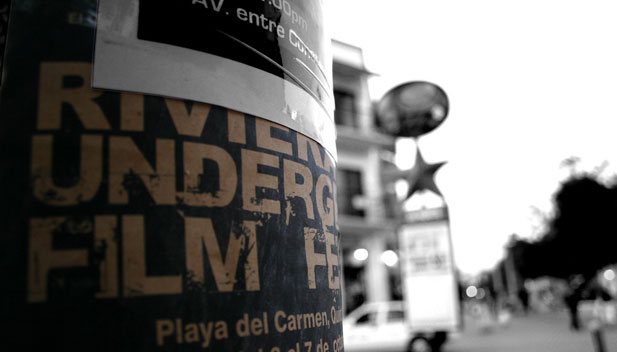 Por Verónica Toro
Underground Film Festival o Festival Internacional de Cortometrajes, se llevará a cabo por séptima ocasión consecutiva en los terrenos caribeños de la Riviera Maya de 3 al 7 de octubre del presente año.
Una sociedad ávida por difundir y expresarse a través del séptimo arte, aunado a la diversidad cultural de la zona, genera el escenario perfecto para este foro. De esta forma, se decidió recuperar lo mejor del cortometraje a nivel mundial, abriendo nuevos espacios para todas aquellos fanáticos del cine, tanto directores, productores y colaboradores como los que simplemente disfrutan ver películas de todos los géneros.
Un evento por demás, interesante, lleno de creatividad… y de creativos que desean comunicar primordialmente una sola idea: que la interpretación del arte, por medio de la producción cinematográfica, es subjetiva, es decir, individual pero al mismo tiempo, masiva ya que el arte fortalece y unifica a toda la sociedad.
Además de obtener entretenimiento, el público podrá deleitar la presencia de grandes personalidades y futuros cineastas que compartirán sus experiencias durante la elaboración de estos maravillosos filmes.
Foto: RMUFF