Sorry, there was a problem.
Twitter returned the following error message:
Sorry, that page does not exist
Grand Velas Riviera Maya, a Five-Diamond Resort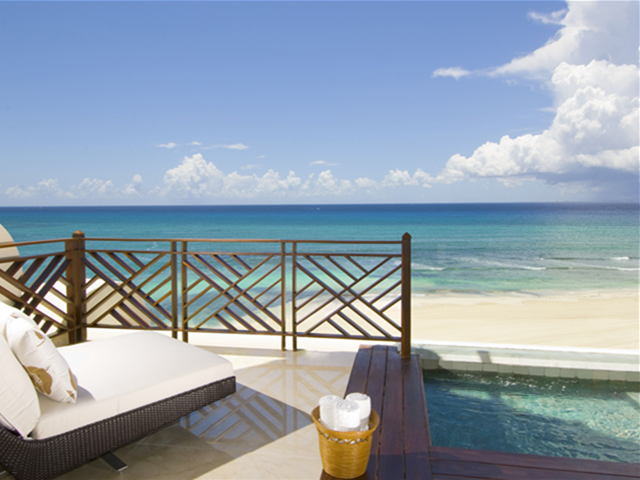 This past January eighth, the American Automobile Association (AAA) gave the Five Diamond Award to Grand Velas Riviera Maya, owned by the Mexican businessman Eduardo Vela Ruiz. It is an award given to hotels and restaurants that meet the most outstanding standards worldwide. Expert examiners supervise about 60,000 properties of which only 15 in Mexico have the Five Diamond award.
The resort accepted the honor for its fourth continuous year, and its gourmet restaurant, Cocina de Autor, for the first time. The dining experience at this venue is genuinely astonishing, with remarkable and unique dishes; some inspire memories and the rest just surprise you on numerous occasions. You never imagine such a huge blast of flavors on the palate. This, coupled with customized, brilliant service….what else could wish for?
The primary hosts throughout the gala were Tony Perrone, AAA representative for the area; Laura Fernandez Piña, Secretary of Tourism of the state of Quintana Roo and obviously, the resort's administration committee and the press.
Cocina de Autor has additionally been the winner of various awards and mentions, amidst the most relevant are "Best Hotel Restaurant" at the Gourmet Awards by Travel + Leisure Magazine. It has been the only restaurant to acquire a Five Diamonds.
Piaf and Frida (Mexican and French food) have likewise received Four Diamonds by the AAA; titles which they hold to date. Suffice to say, the culinary tour through the different restaurants at Eduardo Vela Ruiz' Grand Velas Riviera Maya is something totally out of this planet.