Grand Velas Riviera Maya consistently supporting the environment!
New Solar Heating System for the Spa
Water is an essential ingredient throughout our Spas, and specific temperatures need to be considered to provide our guests with a unique hydrotherapy experience. We are utterly committed with our guests' satisfaction; while keeping awareness of the important role we play to promote a sustainable tourism.
Soon, Grand Velas Riviera Maya will inaugurate a mammoth project of solar heating system for the Spa. 180 panels will start working, and providing 191,808,000 Kcal per year. This will save thousands of kilowatts annually or, in other words, will equal to save 222,923 KWH per year and stop our planet from receiving 64.23 tons of carbon dioxide per year. These tons of carbon dioxide means: Planting 1647 young trees, recycling 22.15 tons of garbage or stop the usage of your car for 11.76 years!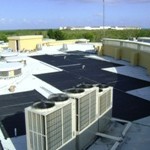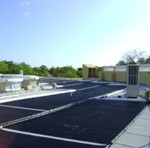 Velas Resorts thinks Green!
www.grandvelas.com