Grand Velas Riviera Maya Green Initiatives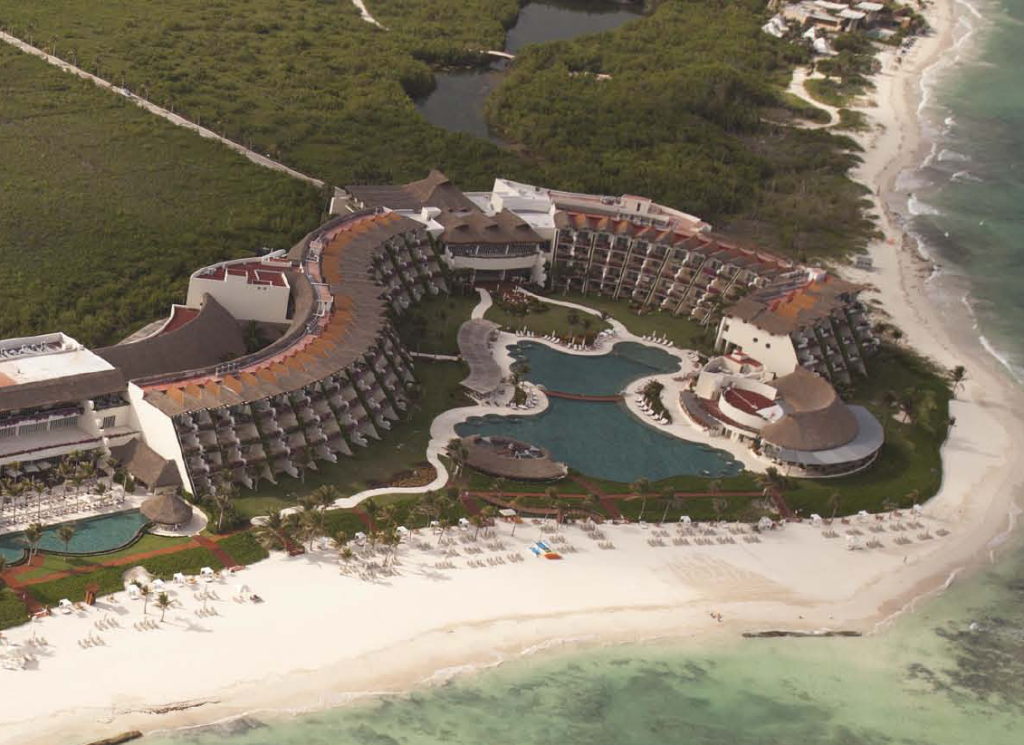 Surrounded by 86 acres of exuberant jungle, mangroves and fresh water cenotes, Grand Velas Riviera Maya has been meticulously designed to exist harmoniously with this beautiful, fragile environment. With 491 world-class suites, gourmet restaurants and bars, convention centers, state of the art fitness center and a sumptuous spa, we are keenly aware of how our presence affects the environment and its eco-systems.

We make it our priority to safeguard and reduce this impact through the implementation, operation and continual evaluation of the management and preservation of the environment. As a significant source of employment in the area, Grand Velas Riviera Maya promotes the professional development of our employees and works with local suppliers who engage in environmentally sound practices.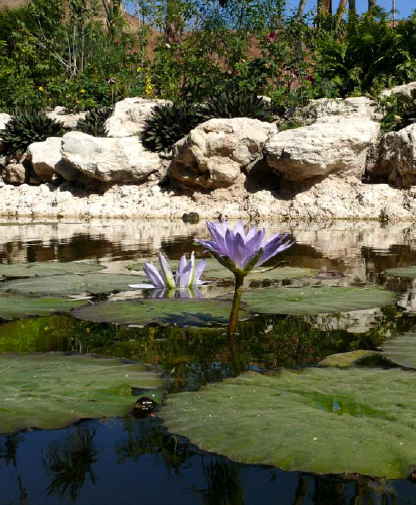 We adhere to the highest standards of waste reduction by establishing protocols that are clearly reflected in our use of eco-friendly products and renewable resources, and the overall management of our installations. And because we are aware of the importance of protecting the environment for both the present and future generations, we use the following guidelines which have been proven to help and maintain the health of the natural world:

WE USE THE FOLLOWING GUIDELINES WHICH HAVE BEEN PROVEN TO HELP AND MAINTAIN THE HEALTH OF THE NATURAL WORLD:

•Conserving water and energy by rationing the use of both of these natural resources.

•Using Co-generation Electricity Plants which allow us to reduce dependency on local and country-wide energy sources. Our two Reverse-Osmosis Desalting Plants make our operation self-sufficient, eliminating the need to rely upon local and regional natural resources; for every liter of potable water we are able to re-use 600 milliliters for general purposes, while 400 milliliters are returned to the subsoil, aiding in the conservation of the environment.

•Using laundry facilities that include a water treatment plant to efficiently filter soapy waters which are then used in the rinsing process, saving 30% of all water used in the entire laundry process.

• Using a residual water treatment facility which receives and processes all the water from the entire resort. The water is then used for watering all exterior gardens and the surrounding mangroves and jungle.

•Investing in a state of the art air-conditioning system to reduce contaminating emissions and minimize the consumption of energy.

•Cleaning and preserving our beaches, helping to keep them free of marine debris and litter.

•Taking part in the Federal Sea Turtle Conservation Program.

•Reducing solid waste by separating recyclable and nonrecyclable materials.

•Respecting and complying with municipal, state and national environmental standards and abiding by the ethical codes of the World Tourism Organization.

•Using biodegradable products for cleaning purposes, including the maintenance of our property and its surrounding landscape.

•Reforesting the surrounding areas with over 18,000 trees within our first year of operation, helping to protect the native flora and fauna of the region.

•Continually conveying information to our employees regarding the importance of using sustainable resources, and inviting our business associates and guests to participate in the environmentally conscientious practices set forth by our resort and world renowned organizations including EarthCheck.

•Frequently involving our employees in training sessions to keep them up-to-date regarding the use of environmental policies and practices.

•Participating in the development of the community through the implementation of literacy and higher education programs, fund-raising activities, conservation projects and special events, as well as providing our employees with an on-site day care facility.

•Offering vegetarian options in our restaurants prepared with locally grown ingredients.

•Annually auditing our achievements of environmental objectives and policies, and establishing new goals for the continued sustainability.