Grand Velas Riviera Maya Spa named Best Luxury Spa in the Americas for 2014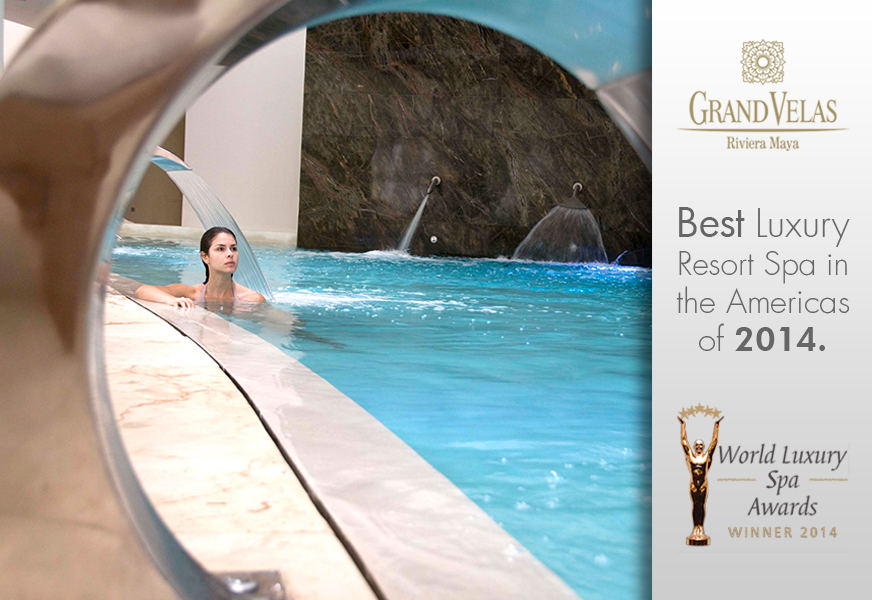 The World Luxury Spa Awards are some of the world's most important international Spa recognitions. Their goal is to award the best luxury Spas in the world, highlighting the excellence and quality of service that exceeds their clients' expectations.
After an internet voting process which took place from February 17th to March 18th, 2014, the Spa at Grand Velas Riviera Maya was named the final winner in the category of "Best Luxury Resort Spa" in the Americas. These results were achieved thanks to the helpful and active participation of the public on the official awards websites.
To see all of the winners, visit www.luxuryhotelawards.com/winners/2014-spa-awards.
Related
Luis Eduardo Arellano Cuevas

Riviera Maya is by far the best destination in Mexico, its repertoire of attractions has options for all tastes and occasions, from groups of friends…

Luis Eduardo Arellano Cuevas

Visiting Riviera Maya is a unique eco-tourism experience and a delight for all nature lovers, especially for one of its hidden treasures that await buried…

Meyrilu Rodríguez

Snippet: Chile Habanero is the denomination of origin of the Yucatan Peninsula, which guarantees premium quality and characteristics.