Grand Velas Riviera Maya Spa named Best Luxury Spa in the Americas for 2014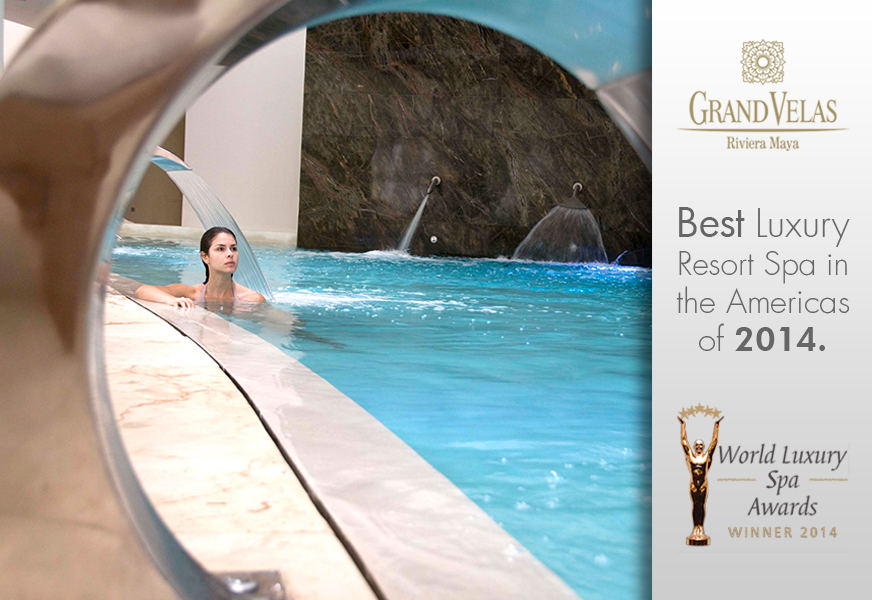 The World Luxury Spa Awards are some of the world's most important international Spa recognitions. Their goal is to award the best luxury Spas in the world, highlighting the excellence and quality of service that exceeds their clients' expectations.
After an internet voting process which took place from February 17th to March 18th, 2014, the Spa at Grand Velas Riviera Maya was named the final winner in the category of "Best Luxury Resort Spa" in the Americas. These results were achieved thanks to the helpful and active participation of the public on the official awards websites.
To see all of the winners, visit www.luxuryhotelawards.com/winners/2014-spa-awards.
Related
Verónica Toro

The sun, the ocean waves, the powedery sand, and your loved ones by your side are the perfect combinarion for an incredible summer in the…

Verónica Toro

Sun and sea breezes announce the return of one of the best-loved seasons of them all: Summer, and Velas Resorts have arranged a full-activity program to delight…

Verónica Toro

Summer is around the corner, and even though it starts in June, we can feel its vibrant atmosphere and warm weather since May, making it…