ISPA Media Event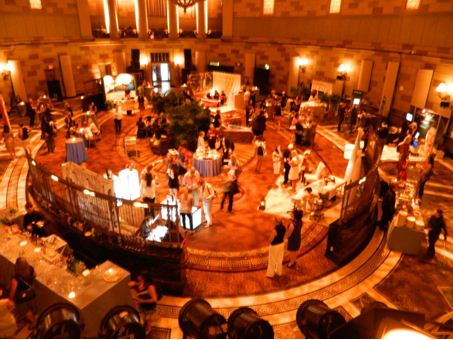 The ISPA Media Event is held by the International Spa Association in the United States. It is an opportunity for Spa specialists and brands to share their products and services and provides a venue for members of the press to learn about and experience the latest industry trends. A total of fourteen establishments were able to demonstrate their offerings and speak with journalists, television channels, social media and trade publications.

Grand Velas presented the Royal Maya massage; a head-to-toe treatment that helps to align the body and cleanse vital energy channels. Its movements are creatively choreographed, incorporating pressure using limes and stretching with shawls. The massage was designed based on healing rituals found in Pre-Hispanic culture.

The concept of the Signature Spa was also presented by Grand Velas. It is defined as a new lifestyle, an authentic interpretation of luxury and wellbeing in an environment where water, light, aromas, tastes and textures converge to create an experience of seven sensory journeys. The experience is filled with personal details and gourmet touches to pay homage to the ancient healing traditions of Mexico, under the care of body artisans who bring balance and harmony to body, mind and spirit.

Some of the media present were: about.com, American Spa, CBS News, CNN, Condé Nast Traveler, Food & Wine, GQ Magazine, Organic Spa Magazine, The New York Times, Travel + Leisure, NBC, ABC News, CNBC, Forbes, time.com, Vogue and many more.

For more information visit www.experienceispa.com/events/ispa-media-event/.

ISPA Media Event 2013
Photo source: http://www.experienceispa.com/events/ispa-media-event/


¿Buscas la versión en Español?