Jazz Festival 2013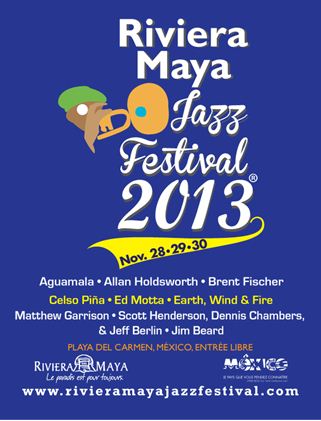 On November 28, 2013, the fun begins in Playa del Carmen with the celebration of the 11th annual Jazz Festival. The festival ends on November 30th.
Aguamala is set to host the group; their leader Fernando Toussaint, also the festival director, was responsible for signing artists such as Brent Fischer, Ed Mota, Jim Beard, Celso Piña and many more, who will delight the audience for 3 days with music ranging from jazz to funk and R & B.
This event is an exciting blend of great sounds and vibrant culture- it brings the community together and promotes appreciation of music in one of the most beautiful areas of Mexico. Don't miss out on one of the biggest music festivals in the country!
For more information, visit the official festival website: http://www.rivieramayajazzfestival.com/2013/index.html