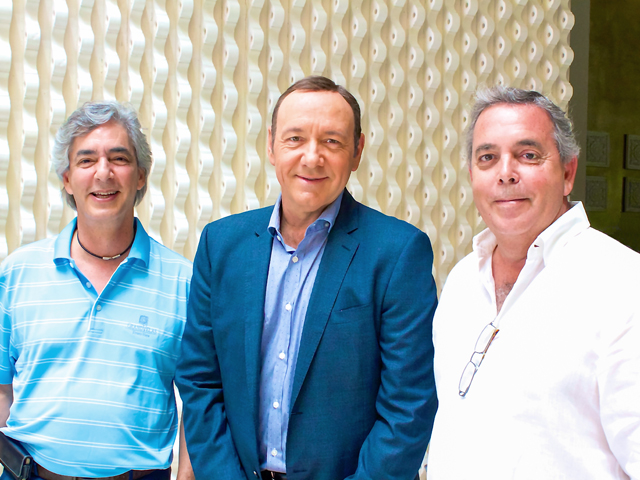 Translated by Nyima Bieber
Academy award-winning actor Kevin Spacey was a presenter at Mexico's 2014 Tianguis Turístico or Tourism Fair.
The actor shared his incredible path to stardom in the Lákam Center in Cancun, describing his experiences working in television and film.
The conference began at one in the afternoon with approximately 250 people in attendance. Roberto Borge Angulo, governor of the state of Quintana Roo, received the actor with a collection of books about the region as a welcome gift.
The actor stated that it was his first time in Cancun and Playa del Carmen and that the beauty of the area was astonishing. He went on to compliment the hospitality of the people, which he experienced during his stay at AAA Five Diamond Resort Grand Velas Riviera Maya. Kevin Spacey enjoyed the resort's luxurious Grand Class Ambiance on the night of May 6th. The next morning the resort hosted a number of national and international media interviews with Mr. Spacey.
Velas Resorts President Eduardo Vela Ruiz and Vice President Juan Vela were honored by the Hollywood celebrity's visit and took the opportunity to personally welcome him to Grand Velas Riviera Maya.