Sorry, there was a problem.
Twitter returned the following error message:
Sorry, that page does not exist
Kitesurfing in Playa del Carmen
Experience maximum adrenaline as you fly over the waves with this extreme water sport.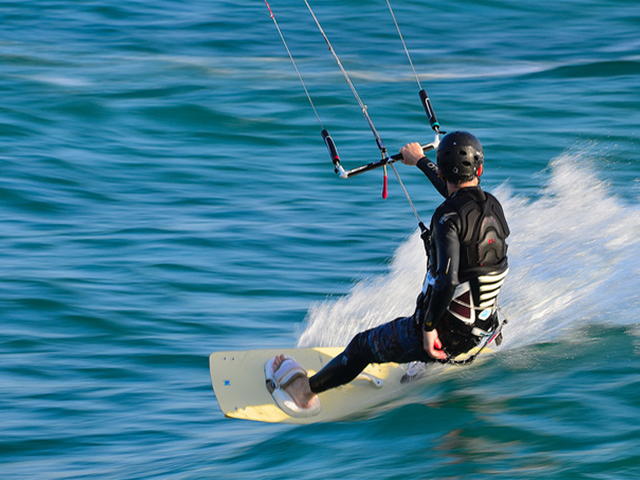 By Cesar Lerma
Translated by Nyima Bieber
A great way to enjoy the natural wonders of Playa del Carmen is by trying out some of the extreme sports the area has to offer. One of them is Kitesurfing; in fact, the destination has even hosted international Kitesurfing events like the Kite World Cup and Mini Kiteboard World Tour.
Kitesurfing, also called Kiteboarding or Flysurfing came about as a combination of disciplines like surfing, parasailing, wakeboarding and windsurfing. It consists of a power kite that pulls the person using four or five lines (ropes attached to the kite); two are fixed to the bar and the other two or three pass through the center of the bar and attach to the body on a harness, allowing them to glide over the water on a board or ski.
There are a number of techniques for this aquatic sport: jumping and tricks, races through buoys and surfing. To go Kitesurfing you'll need to take classes and learn how to properly manipulate the kite, as the sport can be risky if not done correctly. The equipment for it is composed of a kite, harness, steering bar and neoprene suit.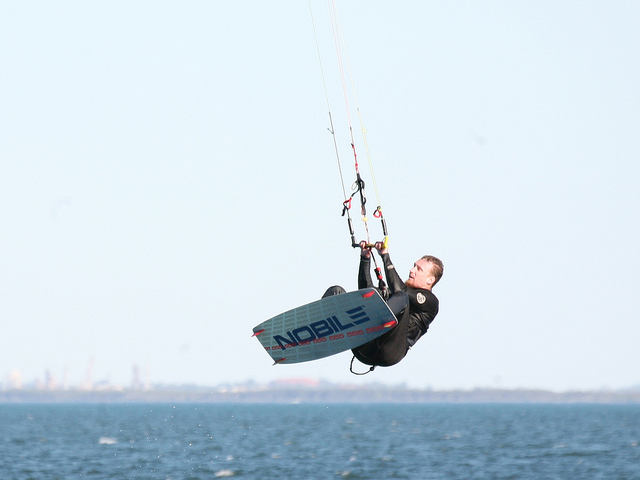 In Playa del Carmen you'll find several Kitesurfing schools offering classes; they can explain the recommended areas for the sport and supervise you if you're a beginner. They'll also rent you the right high quality equipment to help you stay safe out on the water.
If you're vacationing in the area don't miss the opportunity to try something new and exciting; experience Kitesurfing in one of the most beautiful places in all of Mexico: Playa del Carmen.
¿Buscas la versión en español?