Sorry, there was a problem.
Twitter returned the following error message:
Sorry, that page does not exist
Maestros Cocineros de Francia – Chef Mustiere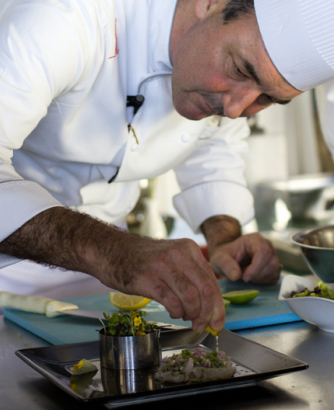 Michel Mustiere, Chef del restaurante Piaf del hotel Grand Velas Riviera Maya, ha sido nombrado como Maître Cuisinier de France; su reciente elección fue hecha por comité de la Asociación de Maestros Cocineros de Francia para incorporarse como Maestro. En México existen solamente 7 chefs con tan sobresaliente título, y menos de 300 chefs en todo el mundo que han logrado ser reconocidos como tal.

Esta prestigiosa organización fue creada en el año 1949. Abarca las prestaciones de los servicios relacionados a la preparación de alimentos y bebidas para su consumo y restauración; actualmente agrupa a más de 200 chefs distribuidos por territorios franceses y regiones de ultramar, de los cuales solamente 100 de ellos se encuentran establecidos en diferentes países europeos, americanos, africanos y orientales.

Visitar cualquier restaurante donde labore un Maestro de este sindicato, es garantía de que existe una gastronomía de primer nivel.
Chef Mustiere, originario de Francia, tiene más de 20 años de experiencia en los mejores restaurantes del mundo, por lo que ha llevado a Piaf a los más altos estándares de la cocina francesa.

¡Enhorabuena Maestro!