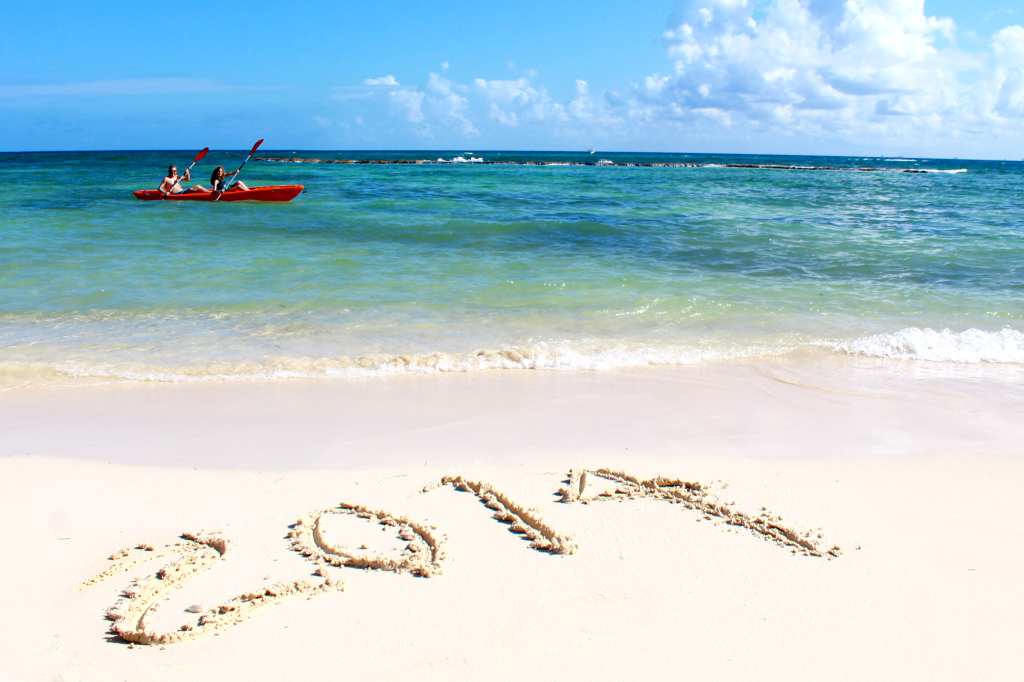 The arrival of a new year always causes excitement and expectations since it is the perfect moment to renew and change all of what we didn't like from last year. Although this celebration is also spend with the family, you usually spend half the night with friends in order to enjoy a good big part to farewell the year.
What is better than to start the year with the breeze of the
Mexican Caribbean
? The
Riviera Maya
is considered to be one of the best tourist places in Mexico, and during the New Year's celebrations it isn't an exception.
Start January 31st enjoying of the sun, the sand and the sea in one of the beautiful beaches in the region. If you are planning on saying hello to 2014 with an excellent party, I highly recommend Playa Mamitas Beach Club. This year the 2014 will be received with one of the best Djs worldwide: Armin Van Buuren. Dance Paradise Festival organizes the event and it is part of the Winter Break 2013 events.
And if you are planning to spend more days after New Year in this paradise, go to the BMP festival. This electronic music festival is characterized for planning gigs right next to the beach, at daylight or night, for 10 fantastic days. The best of the festival is that it presents new proposals from the music scene; some examples of last year's fest are Carl Cox, Richie Hawtin, and Shasha.
In
Mexico
is common to use fireworks to say goodbye to the old year, you will find beautiful shows near the boardwalks that will blow you away – a tradition to get rid of the evil spirits and to start the year with lots of positive energy. Look near your resort or hotel and enjoy of this amazing display.
Now you have some ideas to say goodbye to 2013 and enjoy to the maximum the beginning of 2014. Everyone at
Riviera Maya Travel Blog
wishes you an amazing new year!!