Páak'am, the new SE Spa experience
Since ancient times, the nopal (prickly pear cactus) has held significant cultural importance in the Americas due to its medicinal properties and versatility. It is even a national symbol in Mexico, featured on the country's flag. That's why SE Spa at Grand Velas Riviera Maya has introduced a new experience based on this fascinating ingredient.
Nopal and its cosmetic wonders
Rich in vitamins, nopal works effectively as an anti-aging preventative and helps even skin tone. Regular application results in reduced appearance of wrinkles, lightening of dark spots, scar reduction, and visibly hydrated skin.
Furthermore, it is effective in controlling sebum production in the skin. Nopal's cellulose helps balance pH, controlling oil production and preventing imperfections. Moreover, it contains amino acids that act as exfoliants, eliminating dead skin cells. The mucilage or nopal sap also creates a protective layer that retains moisture and regenerates the dermis. This substance includes highly moisturizing components such as glycerol, sorbitol, and propylene glycol, which maximize their hydrating effects when combined with regular facial creams.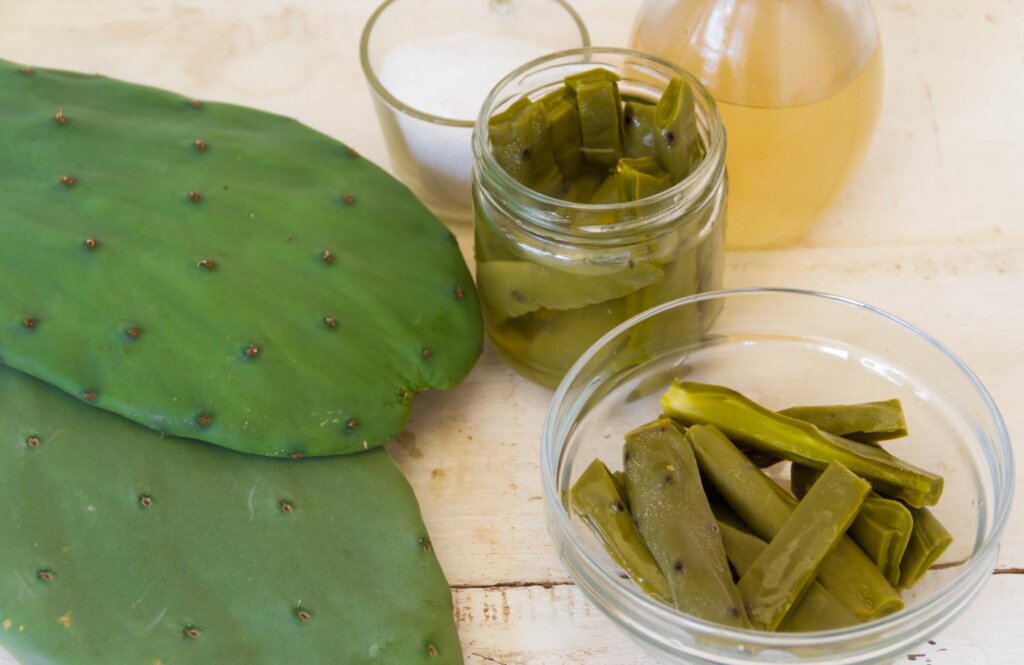 Did you know it also acts as an effective dermal cleanser? Indeed. You get a highly efficient facial cleanser by mixing nopal sap with a little water and a few drops of rosemary oil. Its effects soothe sensitive skin, rejuvenate aging skin, prevent moisture loss in dry skin, and balance oily skin.
The treatment
Lasting 80 minutes, the SE Spa experience begins with a traditional Mayan blessing honoring the elements: water, air, fire, and earth.
Next, the therapist performs a gentle body cleanse with a cactus and sunflower-based exfoliant while the nopal pads are heated. Once warm and after rinsing in the Spa suite shower, you will receive a massage using warm nopal pads and light rosemary oil. Only a small amount of oil is used, as the nopal releases a liquid rich in vitamins A, D, E, and K that covers and is then absorbed by the skin.
After the treatment, you are offered a detox shot of spinach, nopal, cucumber, pineapple, and lime, served with a fruit skewer. Treatment results include an illuminated complexion, stimulation of cell renewal and metabolism, antioxidant powers to protect against aging agents, and other abilities to combat toxins.
To kickstart your well-being experience at SE Spa, you can participate in the acclaimed Water Ceremony, a seven-step hydrotherapy journey including a eucalyptus steam room with chromotherapy, exfoliation room, sensation shower, polar pool, mint ice room, sauna, and more.
More and more benefits of this incredible ingredient are being discovered in cosmetics, gastronomy, and general health. Additionally, its use is environmentally friendly and cost-effective, making it a sustainable and multifaceted alternative.
So, what are you waiting for to make it part of your routine?