Sorry, there was a problem.
Twitter returned the following error message:
Sorry, that page does not exist
Playa del Carmen abre espacios para discapacitados
Por Verónica Toro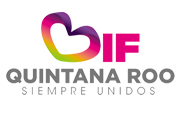 El DIF estatal de Quintana Roo ha iniciado la creación de una playa para discapacitados; la inauguración de este lugar está planeada para el mes de febrero y es la primera en su tipo en todo México. Se localizará a la altura de la Zona Federal Marítima y el Parque Fundadores, con el impulso del Sistema Estatal para el Desarrollo Integral de la Familia.

El objetivo que se pretende lograr es que las personas con discapacidad, nacionales y extranjeras,conozcan las bellezas naturales del país y descubran sus derechos a relajarse y divertirse en la costa. Se contará con rampas de acceso y equipo acuático especializado como sillas de ruedas para niños y adultos, camastros, andaderas, módulos de servicio y señalizaciones.

Gracias a proyectos como éste, se difunden y amplían cada vez más las posibilidades de recreación para los ciudadanos del mundo sin importar el estado físico en el que se encuentren.

Una labor altruista que vale la pena promover.