Sorry, there was a problem.
Twitter returned the following error message:
Sorry, that page does not exist
Playa del Carmen to Open a Beautiful Beach for the Disabled.
By Veronica Toro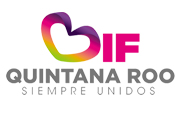 The state of Quintana Roo has initiated the creation of an easily accessible beach for the disabled, scheduled to open in February of this year. It is the first official beach of its kind in all of Mexico, and is located near the Federal Maritime Zone and Parque Fundadores. The project is supported by the State System for Integral Family Development.

The objective is for differently-abled visitors from Mexico and abroad to be able to enjoy the natural beauty of the country, and relax and have fun in the tropics without worry. The beach will have access ramps and specialized equipment such as wheelchairs for children and adults, lounge chairs, walkers, service modules and special signage.

Projects like these widen the recreational possibilities for the citizens of the world regardless of their physical condition, highlighting Mexico once again as a place that welcomes all visitors!