Puerto Morelos: A hidden Mexican treasure.
Looking to completely disconnect from the daily grind? Puerto Morelos might just be the perfect escape.
This Quintana Roo town is located just 20 minutes south of the Cancun International Airport. Best known for its National Marine Park, the friendly community of Puerto Morelos is one of the oldest in the Mexican Caribbean; it is the perfect spot for relaxation.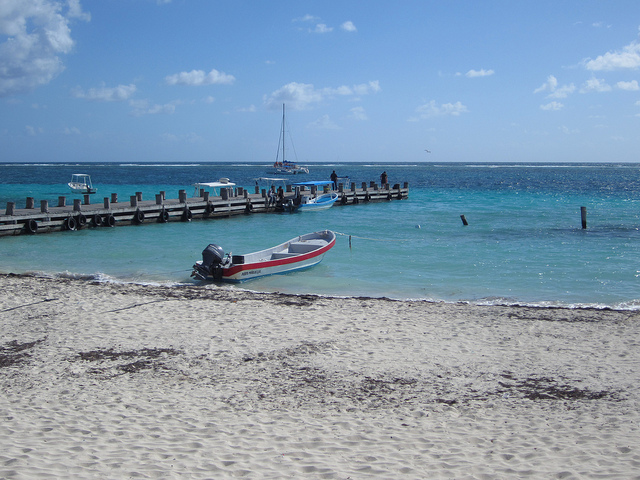 Puerto Morelos is quite a small place; it onsists of the Zocalo or central plaza, some convenience stores, souvenir shops, a bookstore, a dive shop and a few delicious restaurants. The town basically only has two main streets and you can walk from one end to the other in about 15 minutes. One could say it is a residential community, populated by people from Mexico, Canada, the USA and Europe who fell in love with its tranquility.  
It is very easy to travel within the town- you can rent a bicycle and get some exercise while touring. Another option is to rent a car– there is a car rental office on the main street. If you don't want to walk you can use a taxi. There aren't banks here but you can find ATMs. I still suggest bringing some cash along just in case you have any problem with your debit or credit card.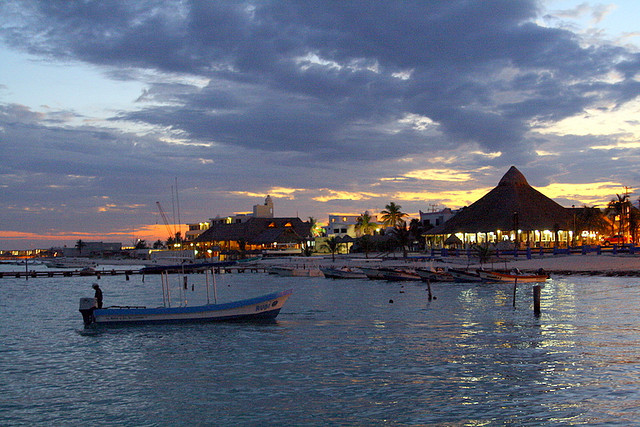 Since this town is part of the Mesoamerican Barrier Reef it is a great spot for scuba diving– the colorful coral formations filled with vibrant sea life will exceed your expectation of this fishing village. No matter the season you will always find interesting things to see underwater- it is an opportunity you shouldn't miss if you are in the area.
One can really feel the connection with nature here, and how wonderful and peaceful it can be to get away from the city. Puerto Morelos also has something to satisfy every taste and budget.