Readers' Choice Award 2013 for Grand Velas Riviera Maya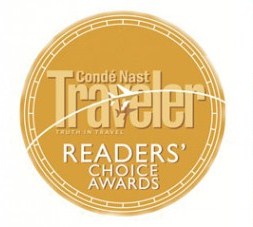 Condé Nast Traveler magazine, a leading tourism and travel publication, recently announced its Readers' Choice awards; awarded to the best cities, cruises, hotels and destinations around the world. Over 70,000 readers voted for their favorites.
Grand Velas Riviera Maya was awarded 10th place among the Top 30 best hotels in Cancun and the Yucatan Peninsula.
To see the complete list of winners, visit http://www.cntraveler.com/readers-choice-awards.
Related
Luis Eduardo Arellano Cuevas

Riviera Maya is by far the best destination in Mexico, its repertoire of attractions has options for all tastes and occasions, from groups of friends…

Luis Eduardo Arellano Cuevas

Visiting Riviera Maya is a unique eco-tourism experience and a delight for all nature lovers, especially for one of its hidden treasures that await buried…

Meyrilu Rodríguez

Snippet: Chile Habanero is the denomination of origin of the Yucatan Peninsula, which guarantees premium quality and characteristics.