Readers' Choice Award 2013 for Grand Velas Riviera Maya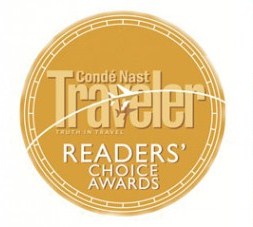 Condé Nast Traveler magazine, a leading tourism and travel publication, recently announced its Readers' Choice awards; awarded to the best cities, cruises, hotels and destinations around the world. Over 70,000 readers voted for their favorites.
Grand Velas Riviera Maya was awarded 10th place among the Top 30 best hotels in Cancun and the Yucatan Peninsula.
To see the complete list of winners, visit http://www.cntraveler.com/readers-choice-awards.
Related
Verónica Toro

The sun, the ocean waves, the powedery sand, and your loved ones by your side are the perfect combinarion for an incredible summer in the…

Verónica Toro

Sun and sea breezes announce the return of one of the best-loved seasons of them all: Summer, and Velas Resorts have arranged a full-activity program to delight…

Verónica Toro

Summer is around the corner, and even though it starts in June, we can feel its vibrant atmosphere and warm weather since May, making it…