Río Secreto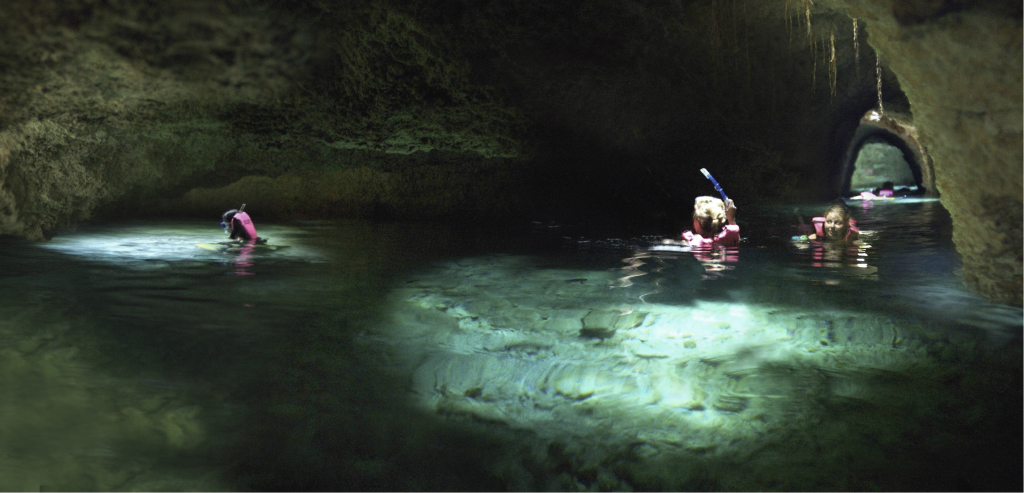 We rarely take a break from our hectic world which is why we need to make the most of those few precious moments. If you find yourself in the paradise of the Riviera Maya, you have plenty of things to do.
A few miles from Playa del Carmen you can discover one of nature's beauties: Río Secreto. This sunken cave was before known as Pool Tunich, and it is a must if you are in the region. You do not need to be an adventurer, just a curious soul ready to enjoy a great experience.
As soon as you get to the tour's headquarters, the journey starts. You will get all the necessary equipment: wetsuit, helmet, life vest and lantern. Because Río Secreto is a nature reserve, you'll need to remove any products or chemicals you may be wearing that could pose a threat to the ecosystem.
Before entering the cave, you will start with a purifying Mayan ritual that serves as a departure from our materialistic world.  As soon as you enter the cave, the tour guide will ask you to turn off your lantern. The darkness will make you more aware of your surroundings, and help you to be able to distinguish the different elements in this ecosystem.
You will soon be amazed by what Mother Nature has hidden from us for thousands of years. To visit this place is to reconnect with the simplicity in life. The beauty of the stalagmites goes beyond words; the bats' eyes staring right into your soul; the catfish welcoming you to its home. It is like entering another world in nature.
The only downside is that you are not allowed to enter with your camera, so for people addicted to Instagram this might be a challenge. We highly recommend Río Secreto; it is an experience that will re-connect you with your roots and leave you with incredible memories.
¿Buscas la versión en español?