Sorry, there was a problem.
Twitter returned the following error message:
Sorry, that page does not exist
Riviera Maya Day of the Dead Celebrations at Xcaret Park
Celebrating its 25th anniversary, Xcaret Park hosts their 11th Annual Festival of Life & Death Traditions, October 30th-November 2nd. Expect 60+ ornate altars, traditional dance, sacred rituals, & concerts from legendary songstress, Lila Downs.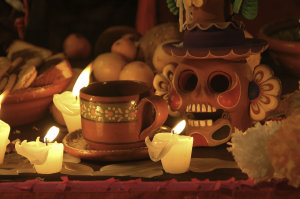 The Ultimate Riviera Maya Day of the Dead Celebration
What:
Festival of Life & Death Traditions
Where:
Xcaret Park
When:
October 30th-November 2nd
4pm-10:30pm
Admission:
Adults – $89-$132
Ages 5-11 – $45-$66
One of Mexico's most treasured times of the year is upon us, as Dia de los Muertos celebrations color the calendar every late October and early November. Perhaps the most well known of such "Day of the Dead" events in Riviera Maya is the Festival de Tradiciones de Vida y Muerte at Xcaret Park. Taking place over four days and nights, October 30th-November 2nd, it's the perfect place to witness the sacred rituals at the heart of this Pre-Hispanic and Catholic holiday.
Reverent Traditions in Honor of the Fallen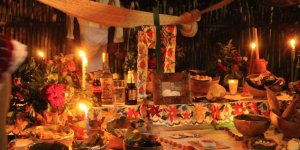 Declared an Intangible Cultural Heritage by UNESCO in 2008, Dia de los Muertos traditions vary by region and family, but the spirit is always the same – to celebrate the dead as they make their return to Earth over the holiday. This is done through storytelling, music, dance, puppet shows, cabaret, arts, crafts, games, and a hearty amount of delicious dining. Perhaps the most iconic of these traditions is the construction and maintaining of altars dedicated to deceased family members. Expect 60+ of these splendidly ornate creations, as well as all the activities listed above at Xcaret's 11th Annual Festival of Life & Death Traditions.
Don't Miss the Gala Concert with Lila Downs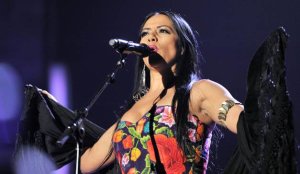 Headlining the festival is legendary Mexican songstress, Lila Downs. She'll be performing 13 songs from her album, "Bullets and Chocolate," November 1st and 2nd, for which you'll want to reserve seats with the Xcaret Admission + Xclusive ticket package.
Four More Days of Fun in Playa del Carmen
As things wind down at Xcaret, the festival actually runs four more days at the City Theater of Playa del Carmen, November 3rd-6th.