Riviera Maya Film Festival "Film Unites Us"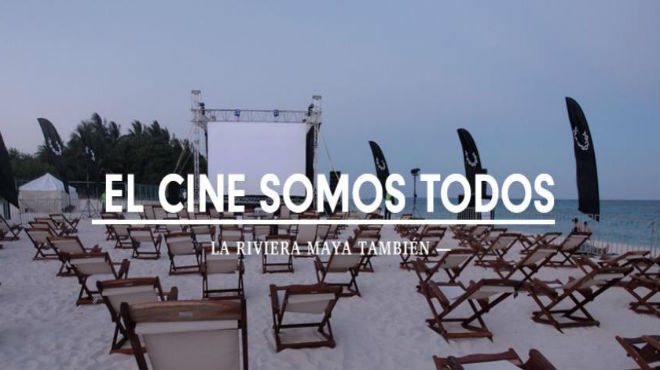 Now in its third edition, the Riviera Maya Film Festival continues to expand and improve, providing a world-class cinematic experience for visitors and residents of the Riviera Maya.
This year the Riviera Maya Film Festival's theme was "Film Unites Us"; the goal was to make cinematography into a social event that brings the community together and helps portray the state of Quintana Roo as an artistic and cultural destination that supports the film industry.
The organization of events like this allow the Mexican population to enjoy and learn more about the various artistic offerings they have access to. One of the best things about the RMFF is the locations used for showing different movies; they ranged from a typical movie theater to screenings on the beach or in public parks. This year more than 50 films from 23 countries were featured during the festival.
The RMMF not only seeks to bring foreign offerings to the region, it also supports and celebrates local talent and young artists. In the competitive section of RMFF -called Mexican platform-, the jury awarded two Kukulkan prizes worth $300,000 MXN each, as well as a $100,000 MXN prize awarded to the winning director. Through the RivieraLAB /Work in Progress program they sought to assist various directors with an economic incentive of $200,000 MXN for the completion and distribution of their projects.
Top highlights of this year's festival were: the Latin American premiere of Danish director Lars Von Trier's Nymphomaniac (which was very successful) and the gala evening of Maggie Gyllenhaal and her husband Peter Sarsgarard.
Next year, mark the film festival on your calendar and do not forget to attend.
RMFF, see you next year!
¿Buscas la versión en español?
Photo credit: rmff.mx