Riviera Maya History & Modern Luxury Marry in the Yucatan
Everyone dreams of extended getaways in the sun & sea of Mexico's Riviera Maya, but getting to know a little local history & the namesake people who call the region home will turn your next vacation into the wholehearted experience of a lifetime.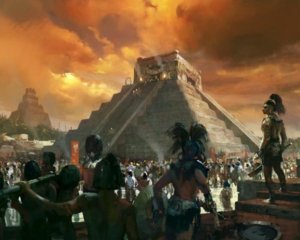 Modern Mexican Luxury Grows from Riviera Maya History
The Yucatan peninsula is and always has been a sacred place. Not only is it a premier vacation destination in the world today, it once harbored an empire among history's most advanced. After that, colonial powers conquered the land, spreading a different sort of advancement across the Americas. Alas, the history of Riviera Maya is the story of time's march into modernity, how land itself retains culture, people persevere, and the world comes together for the sake each other.
The Magnificence of the Ancient Mayan World
Mayan civilization dates back to roughly 2000BC, when large groups of indigenous Mexicans began settling together around crops of maize, chile peppers, squash, and beans. By 700BC, they established a written language, followed by a mastery of astronomy and solar calendars. It wasn't until 500BC-AD250 that they found their way into the current state of Quintana Roo, where Tulum and Playa del Carmen are now. Within the next 500 years, inner conflicts started chipping away at alliances within Mayan culture, leaving entire cities abandoned, and the Yucatan as their final outpost.
Yucatan Splendor Worth Fighting For
Tragically, Mayan civilization broke down from one kingdom to over a dozen discordant states just in time for the Spanish to arrive in 1517. Twenty years later, the Mayans were conquered. Millions were killed or died of disease over the next century, stories lost to time, nearly all written history destroyed. But they fought on, staging rebellions for independent control of their precious homeland for 140 years, from 1761-1901.
A Land of Recreation, Ruins, & Natural Wonders
Today, Mayans in the Yucatán peninsula are the largest indigenous population in all of North America. Since local airports opened in the 1980s, their land and diver-friendly Mesoamerican Reef have also drawn more tourists than any other place in Mexico. Cenotes once used for sacrifice have become popular spots for swimming, snorkeling, and caving, centerpieces beside namesake ruins in ecological theme parks like Xcaret and Xel-Ha. Mayan temazcal sweat lodge ceremonies are popular at area health spas as well, while all-inclusive resorts share the shore with ancient Mayan pyramids built in places like Tulum.
One of Today's Most Treasured Escapes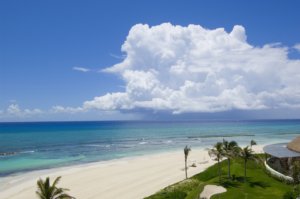 When travelers visit Riviera Maya, it largely stems from a need to getaway, to refresh and reconnect outside of everyday life. But it's important to remember that everyday life persists for the locals around us when we travel, that our vacation is their vocation. By visiting the Yucatan, staying in our hotels, taking tours, and dining out, you are helping build a new empire of escape for everyone, and for that we thank you.