Riviera Maya Jazz Festival 2011
 Now in its 9th season, this event will take place from the 24th to 26th of November 2011. The musical celebration, which over the years has succeeded in capturing the hearts of music lovers far and wide, arrives renewed with incredible artists, ready to take Playa del Carmen by storm.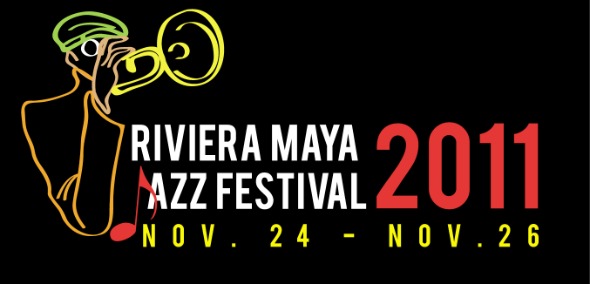 Great legends and Grammy winners have graced the stage of Playa Mamitas during the annual festival, including George Duke, Four Play, Sergio Mendes, Herbie Hancock, Ivan Lins, David Sanborn, Earl Klugh, Armando Manzanero and Sacbe among many others, delighting the Riviera Maya public and making a name for the Riviera Maya Jazz Festival.
The Jazz Festival has become the great musical event of the destination, and overall it has become a great attraction in the Riviera Maya. This is part of the commitment to offering an unforgettable experience for our visitors, providing the opportunity to enjoy 3 days of not only the best activities, but also excellent music to delight the ears of everyone around.
The festival begins on Thursday the 24th of November with Natalia Lafourcade, a bold, talented and irreverent artist who has managed to defend her musical insolence in order to compose melodies that are at once honest and inventive. Winner of MTV awards and nominated for the Latin Grammies, Big Band Jazz of Mexico's invitation to her to play a concert with them lead her to form her own jazz band, with whom she performed a season of shows in Mexico City. The freshness and energy of Natalia Lafourcade promises to be a great start to the festival.  
The evening will continue with keyboardist and composer from Philadelphia, Jeff Lorber, an excellent example of jazz fusion- a mixture of traditional jazz with rhythms and elements of rock, R&B, funk and electronic sounds.
The first night concludes with R&B, rock and jazz great Randy Brecker. A trumpet player from Philadelphia, he is known for accompanying big artists such as James Taylor, Bruce Springsteen, Frank Sinatra, Steely Dan and Frank Zappa.
The second day starts with a veil of nostalgia and memories that will invade the now traditional setting of Playa Mamitas; Enrique and Fernando Toussaint, along with Enrique Pat, will pay homage to the work of one of the best musicians and composers of jazz and music in Mexico: Eugenio Toussaint.
The night continues with a performance by Jon Anderson, vocalist for the legendary progressive rock band Yes. In the summer of 1968, Anderson joined a group called Mabel Greer's Toyshop, also made up of bassist Chris Squire and guitarist Peter Banks.
Stanley Clarke, music legend and Grammy winner for the Best Contemporary Jazz Album in 2011, will close the second night, which promises to be a very special evening. Artist, performer, composer, director, producer and composer of music for film; he is one of the most celebrated bass players in the world, with a career that spans over 36 years.
Saturday November 26th, the last night of the 9th edition of the Riviera Maya Jazz Festival, begins with Alex Otaola, a well-known musician who has been part of Mexican groups such as Santa Sabina, la Barranca and San Pascualito Rey.
Otaola, during his 15-year professional career, has performed in the principal venues and festivals in the country, as well as in cities such as New York, Chicago, Los Angeles, Toulouse, Berlin, Dublin, Madrid, Barcelona, Tokyo, Osaka, Kyoto and Hiroshima.
Richard Bona will then perform, a musician who promotes his concept of universal music: generous and accessible to all. Born in the small town of Minta, Cameroon, Bona finds in his instruments the fluidity necessary to give way to his organic compositions. What makes this instrumentalist especially unique is that he draws inspiration from distinct places and styles including Africa, jazz and fusion.
The incomparable rhythms of the Yellowjackets will close out the 9th edition of the Riviera Maya Jazz Festival. In 1981 they launched their first studio recordings and since then they have been constantly active, recording more than 20 albums and touring many corners of the world. Today, they celebrate more than 30 years together as a fusion jazz group.
Aficionados of Jazz as well as lovers of music in general will be given the opportunity to experience these masters playing beneath the stars on the beautiful beach of Playa del Carmen, Playa Mamitas, with the waves of the Caribbean Sea providing the perfect acoustics as they break on the sand.