6 Romantic Experiences in the Riviera Maya for February 14th
"You and me, the beach with turquoise waters and white sands, enjoying the sounds of the waves"… it's one of the best things you can do for your sweetheart on Valentine's Day, don't you think? The Riviera Maya has all this and more to create the perfect romantic escape.  
If you want to give him or her something different this year (instead of the typical chocolates and teddy bears), give them one of the following romantic Riviera Maya experiences:
Romantic All-Inclusive Package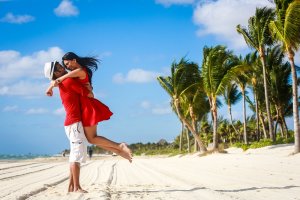 Leave the world behind and enjoy a few days of relaxation with your partner. Enjoy the pampering services of a Luxury All-Inclusive Resort like Grand Velas Riviera Maya. This is the first thought that should come to your mind.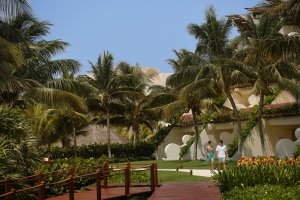 The resort offers a Romantic Experience package in a suite immersed in the jungle or in an area exclusively for adults It includes an 80-minute massage, romantic dinner on your suite terrace, bottle of sparkling wine, breakfast in bed and more.
To reserve, visit: rivieramaya.grandvelas.com.
Swim in a Cenote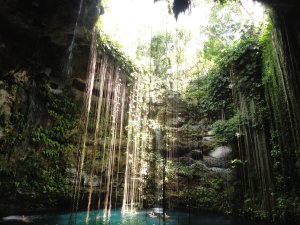 Enjoy the magic of a cenote together. It's something you can't miss on your list of things to do in the Riviera Maya. Cenotes are fresh water wells created by erosion of the rocks. Throughout the Riviera Maya there are about 6 thousand of them.  
BOB Adventure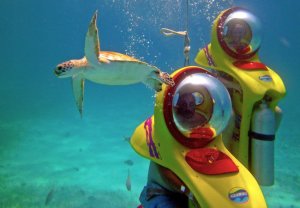 The acronym stands for Breathing Observation Bubble. What is it? – An activity where you travel through the deep waters of the sea for 30 minutes, equipped with a mini-scooter and helmet for breathing (kind of like a personal submarine).
Lose Yourself in a Spa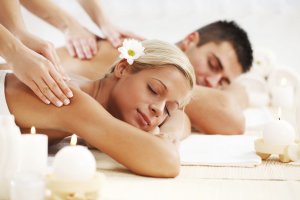 There is a vast range of Spas in the Riviera Maya. Free yourself from stress and relax to enjoy this day to the fullest. You can also do a romantic ritual, to strengthen the ties between you and your loved one.
Sailing Cruise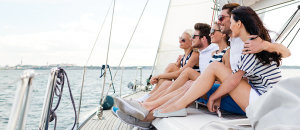 This is one of the most romantic experiences I can think of. Cruise the Riviera Maya seas on a luxury sailboat. Riviera Maya Adventure offers two types of trips: one where you can visit different reefs and go snorkeling, visit beaches and go swimming, and the other where you go out just as the sun is setting. This gives it a romantic touch, along with an open bar of beverages and snacks.
Visit Bacalar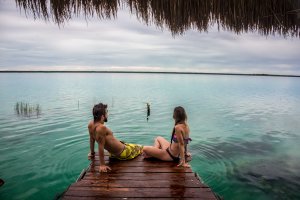 It's impossible not to fall in love with Bacalar, a pueblo mágico of Quintana Roo. Swim in the lagoon and discover its 7 colors, spend time in nature and enjoy all the wonders that make it the perfect place to spend a day with your partner.
You now have my recommendations of experiences you can have with your partner in our destination. Celebrate love in the Riviera Maya!