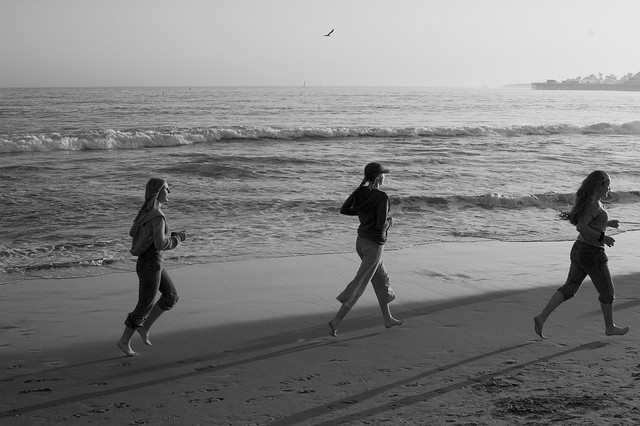 A few months ago I started running, a sport I'd never been particularly attracted to because I genuinely thought it was pretty dull. But, I kept seeing its popularity increase and finally gave it a try. After a few weeks, I was hooked! I quickly became an amateur running enthusiast- the sense of freedom it gives you is indescribable.
To be awake before the sunrise is amazing. Running is now part of my special waking-up formula and has become part of my daily routine. However as with any other love relationship, a problem arose: I had to travel for work and I wasn't sure running would be able to fit into my busy meeting schedule.
To my surprise, I found that running is the best workout for travelers who hit the road on a regular basis. Why? There are quite a few reasons:
 1.You see the destination from a new and different perspective. Running through the streets of an unknown place helps you to discover and enjoy the un-touristy side of it – to experience a more human and local aspect of the area.
2. If you take a morning run you can visit all the main sites early, avoiding the crowd. Plus you will get to see these places under a different light.
 3.You also get to make new friends. Voyagers unsurprisingly meet new people on the road; running is a different channel that helps you find friends with similar interests and can result in lifelong friendships.
My advice: Ask your hotel or resort for practical information regarding safe areas to run, like running paths or parks. Avoid running after dark, unless you are familiar with the neighborhood or destination.
But the most important thing is to enjoy and have fun! Running can take you to beautiful sites and bring you closer to a different culture.
¿Buscas la versión en español?