Most travelers rate Cancun, with its famous beaches and hot weather, as Mexico's top summer destination.
Cancun and Riviera Maya feature hotels for all tastes and budgets, natural attractions, adventure activities in the jungle and archaeological sites.
Summer is the perfect time to visit Cancun, the hot weather (almost all the time of the year actually) allows you to take any kind of activity you want.
If you already have a place to stay instead of paying for a hotel, you are lucky! But don't worry if not, Cancun hotels offer many packages all inclusive for vacationers, you can find a very nice hotel in front of the beach for a good price.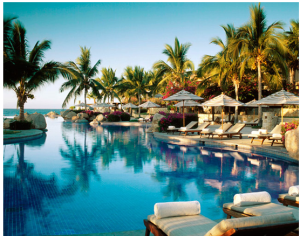 When choosing what to do, it will depend with who you are going. A family trip is more use to enjoy the tours like Xel-Ha, Xplor or Xcaret, those are natural water parks where you an zipline, swim in the rivers, visit aquariums, mayan shows and of course eat the traditional mexican cuisine.
Chichen Itza is the archeological site ranked as one of the World Wonders. A trip to Chichen Itza will take you all day. There are many tours with transportation and food included for a great price. If you are mexican you will get a discount. Last year was inaugurated the Chichen Itza Light & Sound Show, I really want to go and see the Kukulkan pyramid alive!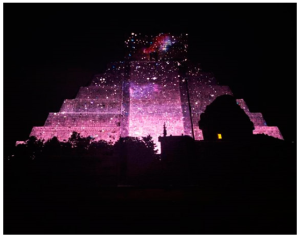 Another thing to do this summer in Cancun that turns crazy and great are the parties. There are many discotheques and bars in Cancun, each one has a different atmosphere and music. The best ones are all located in one area of the hotel zone of Cancun called "The Party Zone". My favorite party discotheques are Mandala, Palazzo and Daddy'O. You can enjoy the incredible scenes and many dj/artist that features at night in Cancun.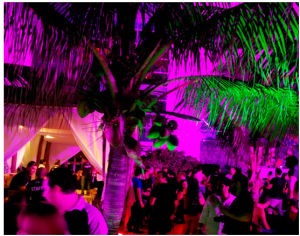 Playa del Carmen is another great and the favorite option to party for tourists and mainly for locals. There will be more international travelers than in Cancun. Most people of Argentina, Europe, Canada and United States choose to party in Playa del Carmen. Coco Bongo-Playa del Carmen is my favorite.
If you are looking for a relaxing time of Cancun visit Isla Mujeres, is an island located 30 minutes from Cancun Ferry Dock. It counts with many activities to do, you can walk and observe all the beautiful landscapes, archeological mayan jewels and rustic sceneries. There are many activities to do in Isla Mujeres, such as scuba dive in the Underwater Museum, swim with dolphins, snorkel, fishing, etc.