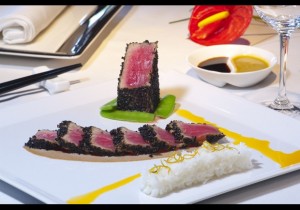 The 10 Coolest All Inclusive Resorts, according to Forbes.
"Can an all-inclusive resort really be as good as the world's most luxurious 5-Star and 5-Diamond properties?" Larry Olmsted, writer for prestigious Forbes Magazine, poses the question and affirms that it is "absolutely" possible. Olmsted was tasked with the job of creating a list of the 10 best resorts that operate under this model; those that exceed all expectations and redefine the concept.
The selection features only two resorts in Mexico: Grand Velas Riviera Nayarit and Grand Velas Riviera Maya, whose highlighted aspects include gourmet dishes in their 4-Diamond restaurants, premium domestic and imported liquor, luxury suites with over 1,000 square feet of space and world-class Spas.