The most exotic way to relax in Riviera Maya
Planning a relaxing trip to Riviera Maya? With beautiful white sanded beaches, out-of-this world cenotes, and a wide variety of Spas, there're many ways to find relaxation and rest in this breathtaking beach destination. But, what if you try a non-conventional soothing experience?

We know that a pampering beachfront massage, an afternoon at the pool, a full Spa treatment, or the visit to a millenary cenote (water-filled sinkhole) may be the perfect option for you to enjoy a laid-back atmosphere and the delights of the Mexican Caribbean.

But, if you´ve tried all these experiences, want to surprise your significant other, or are just looking for a different experience, then this article is for you.
What is it about?

Surrounded by lush jungle vegetation, and facing the turquoise color waters of Playa del Carmen, there's a luxury resort offering an exotic bubble bath inspired by the aroma of your favorite cocktail. This innovative bathing service pampers your senses with the delightful sensation and scent of different types of cocktails.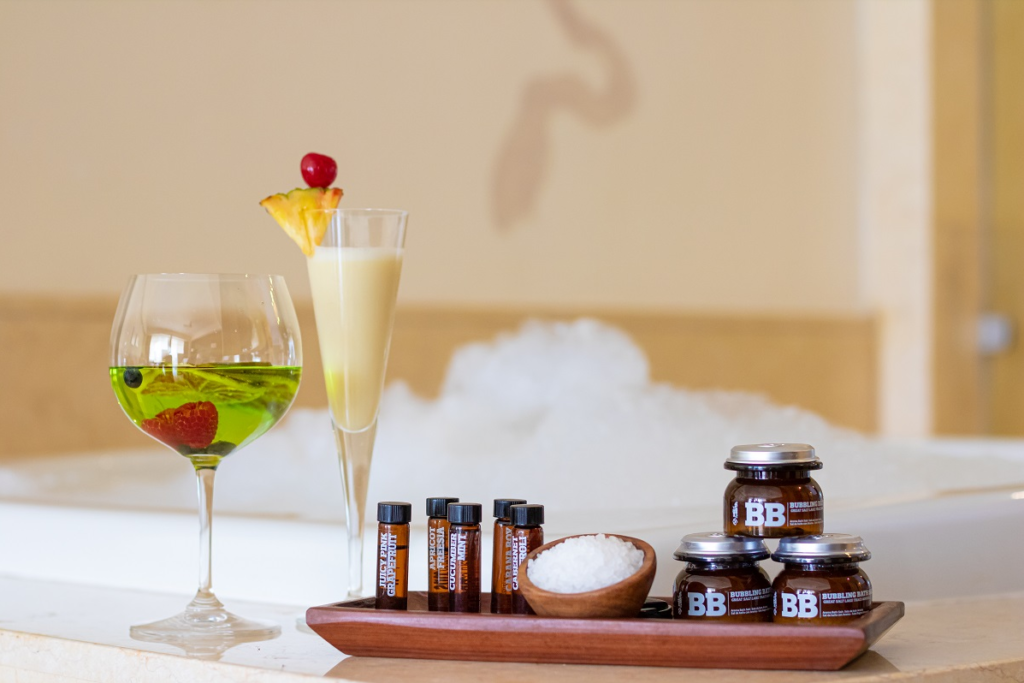 Have you ever imagined enjoying a relaxing bath infused with essence of a sweet and fruity floral apricot freesia martini? What about a soothing pink grapefruit margarita bath? You'll also get the chance to delight yourself with the aroma of an exotic cucumber mint gin option, prepared with fresh cucumber and mint leaves. The bubble bath menu includes the most pampering options.

What are its benefits?

It's not all about a relaxing and calming aroma. Enjoying this soothing bubble bath provides a lot of health benefits. For example, the mixture of natural salts will decrease inflammation, and vegan minerals made by the Salt of the Earth will nourish both your skin and body. You'll definitely love it!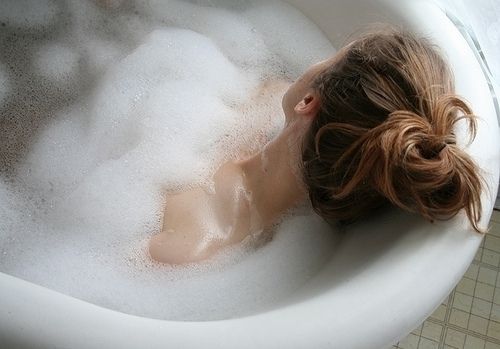 The most interesting part is that these exclusive bubble baths also allow you to release and move the accumulated effects of stress from your body, relieve your feelings of tension and reduce anxiety. It's almost unbelievable that the everyday work routine tends to be too exhausting; this can increase your risk for long-term health issues.
How does it work?

If you want to relieve the effects of stress from your body, follow these steps: once you're in the bath tub, close your eyes, breathe deeply and you'll immediately notice how tension starts to decrease. Before getting out of the tub, slowly open your eyes and you'll feel better and renewed.

Aside from the benefits mentioned above, there's nothing like getting pampered with a restorative bubble bath inspired in your favorite cocktail. An unforgettable experience that blends delightful aromas and soothing sensations.

And best of all: this service is only available in the Grand Class suites, a sumptuous category that features Spa-like bathrooms with Jacuzzi overlooking the Caribbean sea. Sometimes a relaxing bubble bath is just what you need to forget daily stress and reconnect with yourself.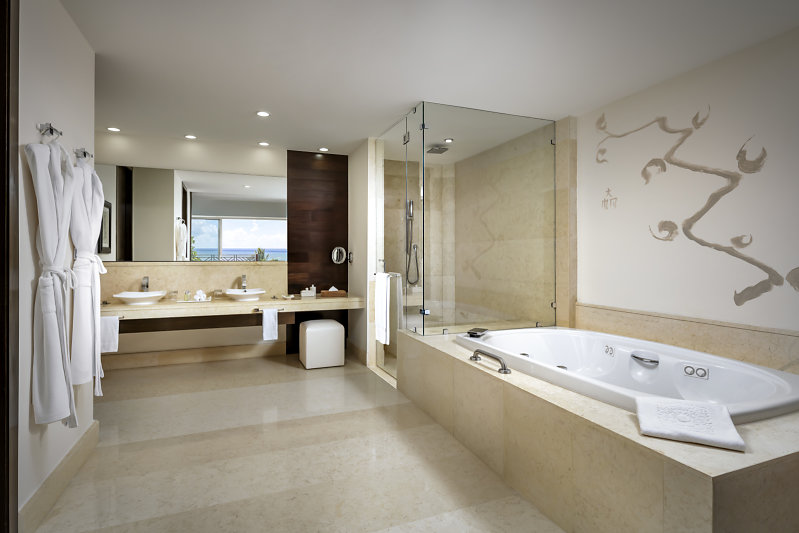 If you're looking for a peaceful getaway and always seek to enjoy out-of-this world journeys, include this pampering experience in your itinerary. You won't regret it!
By Sandy Herrera