The Papantla Flyers at Xcaret: A Ritual you Can't Afford to Miss
"If you'd like to witness one of the most intriguing Mexican traditions, do not miss the Papantla Flyers at Xcaret."
Mexican traditions are a living reality in our country, and it is amazing to see how the rituals and offerings to the gods carried out by our ancestors are still practiced today. If you'd like to learn more about one of the most interesting traditions, don't miss the Papantla Flyers at Xcaret.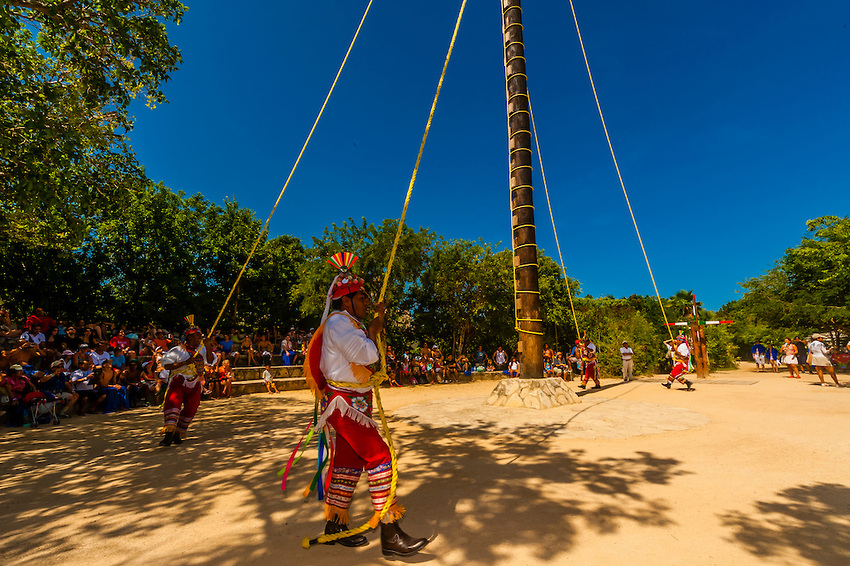 Since 2009 the pre-Hispanic tradition of the Papantla Flyers at Xcaret has been considered part of the Intangible Heritage of Humanity. The ritual originated in the state of Veracruz and is related to drought and rain (it is believed that this is how it began). It is handed down through generations and family members are honored to be part of the ancient ritual.
The flying is carried out by five men wearing a particular costume that resembles a bird. Four of them fly through the air in a circular motion, secured at the waist to a 30 meter pole. Once participant known as the corporal musician stays at the top of the pole, adding music to the ritual with the beautiful native sounds of a flute and a drum. The flyers fall slowly and gracefully from the top until they reach the ground.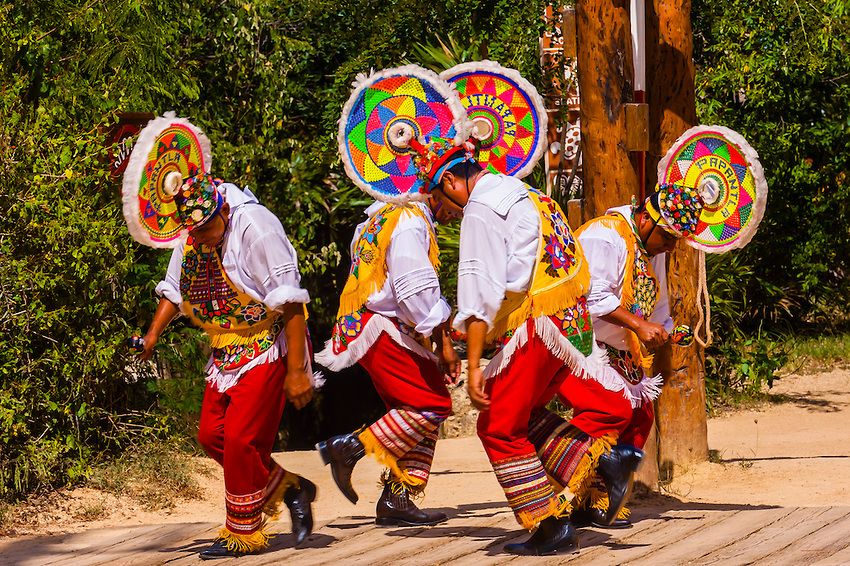 Witnessing this ritual is a truly magical and ancestral moment that transports you to the past; if you haven't seen it you shouldn't miss it when visiting the region. The Papantla Flyers at Xcaret will amaze you and make you want to learn more about the culture.
Just like this ritual, there are many other attractions in the Riviera Maya that will teach you more about a culture that has helped shape the world's history and life as we know it now- be part of it!
At Eco-Park Xcaret you can enjoy the area's nature combined with fascinating history. Book a hotel in the Riviera Maya and see how the region's beauty and incredible culture make for a vacation experience unlike any other.
¿Buscas la versión en español?