Sorry, there was a problem.
Twitter returned the following error message:
Sorry, that page does not exist
The perfect day in paradise: It's all in the details .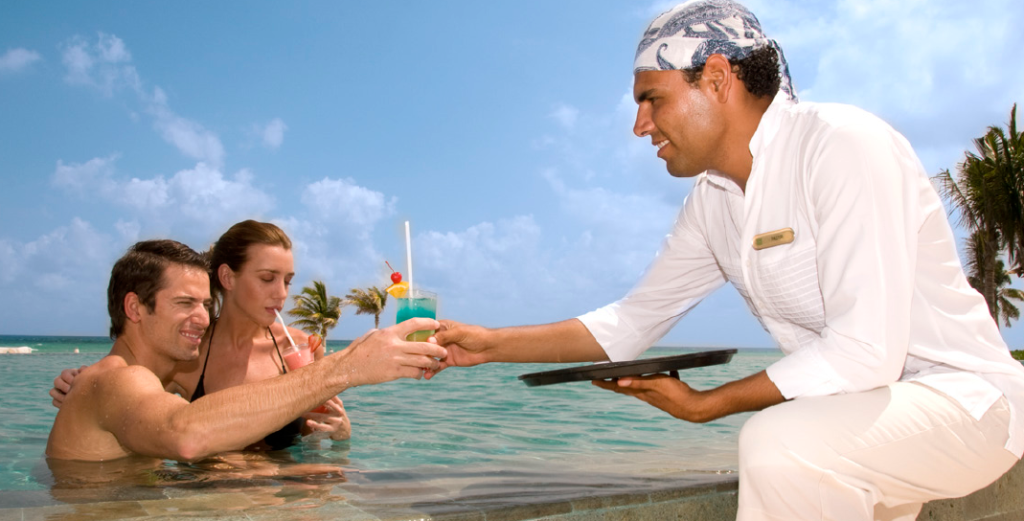 What is it that makes a vacation special? At Grand Velas we enjoy showing the world what Mexican hospitality truly means. Our service extends right up to the ocean's edge with our Pool and Beach Concierge. ese friendly sta members are experts in anticipating guests' needs and making their time in this incredible part of the world unforgettable.

The true spirit of this special service can be felt in the words of Grand Velas' Chief Pool Concierge, Mr. Alan Maldonado Cruz:

It is a pleasure to receive our guests when they arrive at the Pool and/or Beach areas! We introduce ourselves, situate them in the lounge chairs of their choice for enjoying the day with their partner or family, offer them towels and open their sun umbrellas. We then offer them the Beverage of the Day in addition to the purified water they receive upon arrival. From that moment on we are entirely at their service, and attentively stand by to anticipate their needs.

We have an exquisite menu of beverages and gourmet items such as local ceviches, seafood cocktails, sushi, salads, Angus burgers, wraps, roasted chicken baguettes and our specialty: brochettes of Shrimp and Lamb served with incredible dressings like mango, mint, and fresh Ranch.

Our specialty beverage is our famous Riviera Maya, a beverage whose three colors (green, yellow and red) causes quite a commotion among guests when they see one pass by on the tray of our Pool Concierge staff!

Our experience with each and every one of our guests is truly unique. Saying goodbye and knowing that they have had an unforgettable day leaves us with such a great sense of satisfaction. I could tell you many stories about our guests, especially those who mention us in their reviews, letting us know that we were a fundamental part of their vacations and that they plan to come back and see us again!

It's also worth mentioning that our Pool Concierge secret is simply being attentive to the details; as the famous Mexican saying goes, "Absolute attention to detail is the foundation of success".

I hope this short explanation helps to show the world that when guests come to visit us, they feel at home!