Sorry, there was a problem.
Twitter returned the following error message:
Sorry, that page does not exist
The Top 10 Artisan Shops in Riviera Maya for Authentic Mexican Crafts
If you're looking to bring an authentic piece of Mexico home with you, it can get daunting discerning run-of-the-mill souvenir stalls from properly curated art shops. This list of 10 local gems will help you find the treasures you're looking for.
Ten Uniquely Authentic Artisan Shops in Riviera Maya
While the colorful streets of Playa are some of the fastest growing in all of Mexico, the last thing you want to bring home as a souvenir is a designer piece you can find anywhere, or worse yet, an inauthentic "Mexican craft" made overseas. To help ensure you find the very best local art – both modern and folk – here is a list of our Top 10 Riviera Maya Artisan Shops:
The Weekly Art Party in the Street, Caminarte!
5th Avenue (La Quinta)
Playa del Carmen
Not exactly a shop, but the weekly art event in Playa del Carmen, Caminarte fills 20 blocks of "La Quinta" with local and expat artists from across the Riviera, 6-11pm every Thursday.
Hacienda Tequila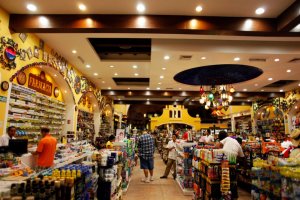 5th Av, Btwn 14th & 16th St.
Playa del Carmen
Distilling Mexico's national spirit is an art, yes? We think so, and this shop has the best selection of artisanal tequila – as well as the quintessential Mayan honey liqueur, Xtabentun – in town.
Siete Detalles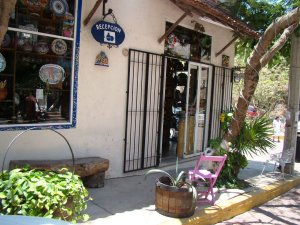 Avenida 1 Norte LTE 243
Playa del Carmen
If you want to bring home a piece of authentic Talavera pottery or Mexican ceramics, this is the place.
Riviera Art Gallery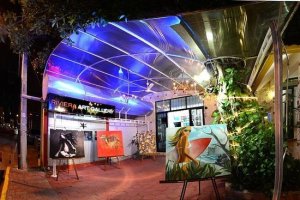 20th St, Btwn 5th & 10th Av.
Playa del Carmen
Among the finest, more affordable galleries in Playa, specializing in modern voices.
La Rosalia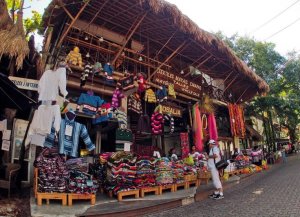 5th Av, Btwn 12th & 14th St.
Playa del Carmen
The women of Chiapas design and embroider the bright blouses, blankets, handbags, and shawls you'll find here.
Los Cinco Soles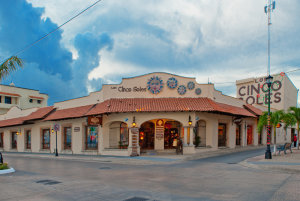 Av. Rafael E. Melgar,
Cozumel
Tucked away on the island of Cozumel, jewelry collectors flock here for world-famous Yucatecan filigree (intricately weaved threads of silver and gold).
Yollotl Artesanias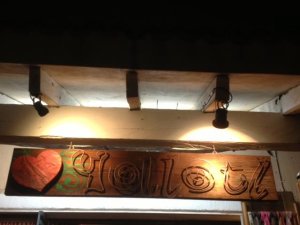 C/Punta Celis local 2 MZA 24, 
Puerto Aventuras
Head to our sleepy southern neighbor for high-quality handmade art like blown glass, shadowboxes, and intricate textiles.
MexicArte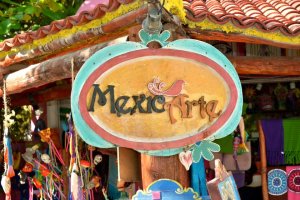 Calle 16
Akumal
Between Playa and Tulum sits this beloved pink oasis of carefully curated modern Mexican art with a deep reverence for tradition.
Mixik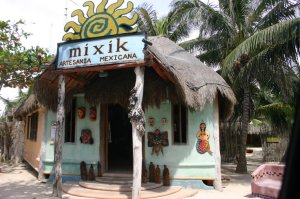 MZA 6 LTE 22,
Av Tulum
Another gem, this Tulum shop has been bringing local folk art to the masses longer than almost any in the Riviera.
Galería Casa Inés
Plaza Paraiso, Av. 10
Playacar
Another great place to find work from Mexican artists – as is much of Plaza Paraiso.