Sorry, there was a problem.
Twitter returned the following error message:
Sorry, that page does not exist
Tour ecológico en Grand Velas Riviera Maya
por Julieta Del Toro
Como parte de las diversas opciones que se ofrecen para los huéspedes del hotel, se encuentra el tour ecológico que lleva a cabo el personal de actividades recreativas. Este recorrido inicia en el Lobby de la sección Master que se encuentra inmersa entre exuberante selva, de ahí se sigue hacia el camino que conduce hacia la entrada del resort que lleva hacia la zona que se conoce como "la casa de los alushes" y se explica un poco sobre estos mitológicos personajes mayas así como de la flora y fauna que habitan en el lugar; el recorrido continúa hacia la entrada de uno de los cenotes cercanos, se proporciona información sobre estos mágicos lugares y finalmente se concluye con una visita al vivero del hotel, en donde los huéspedes podrán observar muchos de los productos que son utilizados para la elaboración de alimentos que se preparan en allí mismo.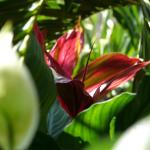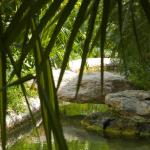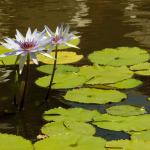 El tour se realiza de lunes a viernes es completamente gratuito y tiene una duración de 1 hora. El cupo es limitado, ya que la transportación se hace mediante un carrito de golf, así que no deje pasar la oportunidad y pregunte al personal de concierge sobre esta divertida y didáctica actividad.
No dude en contactarnos para conocer más acerca de este fascinante recorrido: conciergemasterrm@grandvelas.com