Your bedroom is your escape from the world and therefore has to be a place where you can feel safe and disconnected from everything and everyone.
Let's say you just came back from your
winter holidays
wishing you could stay in that relaxed mood all year long. Well, I totally understand- what we can do is start a new project to make your return more exciting:
transform your bedroom into that luxurious hotel suite.
I have a few steps you can follow to make this project a reality. They'll help you to be able to retreat to your own sanctuary.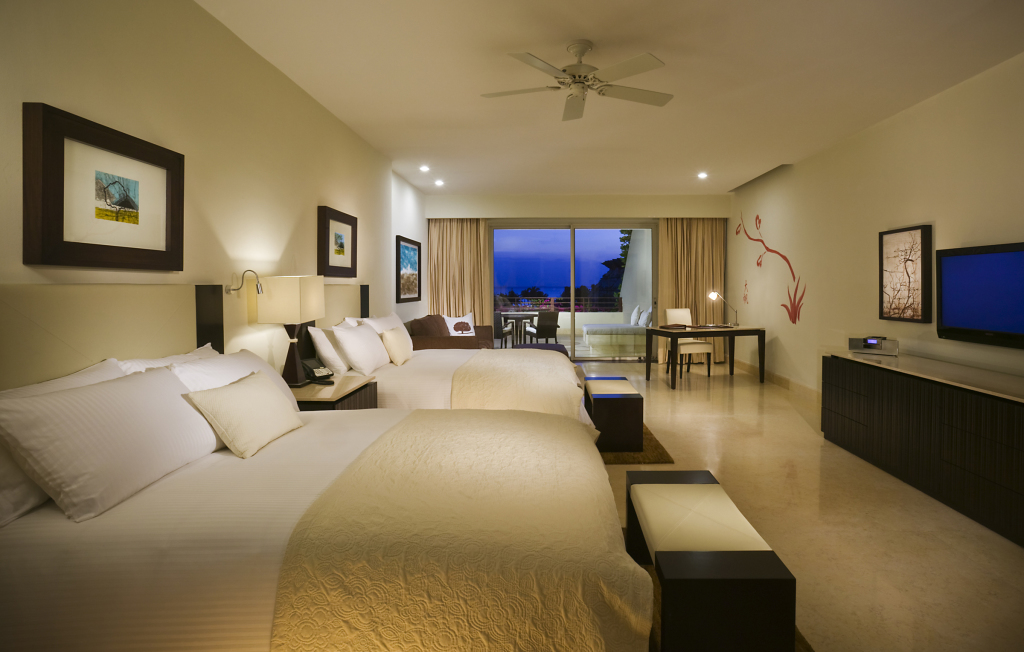 First step:  Decide what you'd like to use the space for (aside from sleeping). Perhaps you'd like to curl up with a good book on a comfy chair, gaze out your window or watch a movie. Once you have a plan you can start to form a better idea of which furniture you'll need to get and the type of accessories you can use.
Second step: Choose your colors decide on a basic scheme. Based on your holiday experience, think of the colors of your suite and the effects they had on you. You can even use the psychology of color to guide your choice. Advice: keep the colors as neutral as possible for better relaxation.
Third step: Review the room's acoustics, ventilation, and system controls. Your bedroom has to be a zone of comfort, and you deserve only the best. So, make sure that all your equipment works perfectly.
Fourth step: Time for the bed. If you find yourself having back problems, it is probably time to change the mattress; after all, you will spend a third of your life sleeping so why not invest in a great bed? Now it's time for the bedding; add an elegant comforter in a calming color.
Fifth step: One of the reasons a suite is so relaxing is because it is perfectly organized. Get lots of storage and hide all your mess. The room will look much better and you'll avoid having to wander around looking for things.
Start this new project in your home and transform your bedroom into a refuge from the hectic pace of daily life.